Dennis "Denny" Allen '67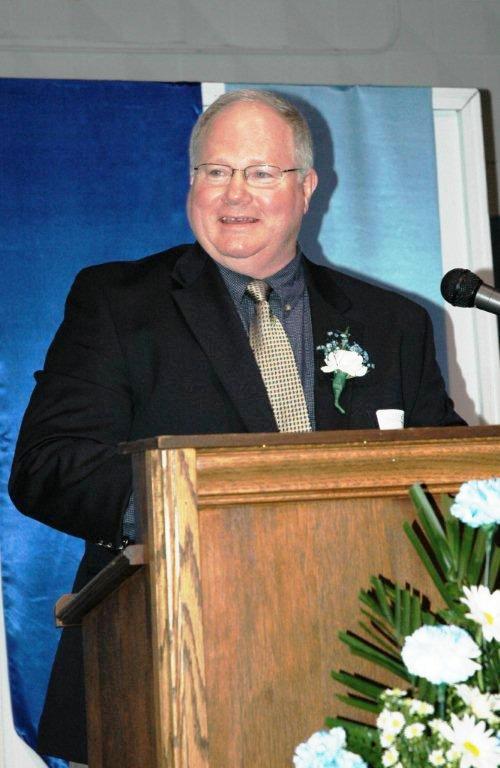 Denny Allan is the son of Charles (Scotty) and Esther
Allan. The Allan's are long time St. John supporters—Denny's three brothers are St. John graduates (Tim '59, Terry '61 and Rick '65). Denny's wife Maureen (White) is a 1969 graduate.
While in high school Denny excelled in football, basketball and track. As a junior he was the move valuable offensive back and was the team MVP his senior year. Denny set new school track records in both the 100 and 220 yard dashes.
Denny's football career at St. John earned him a roster spot on Notre Dame University and he was a letter earner for the Fighting Irish in 1968, '69 and '70 with Notre Dame's record in those years 25-5-2. His sophomore season he was the leading rushed for the fighting Irish. Denny graduated from the University of Notre Dame with a BA in history and education.
Denny has been involved with various types of automobile and equipment leasing as well as insurance sales for over thirty years. He is a longstanding member of the Society of Leasing Professionals.
Tom and his wife Maureen are the proud parents of Scott, Kate and Mariah and proud grandparents as well. Denny has lived in Hamburg, NY for the past 35 years. For the past 15 years Denny has been a volunteer with various mental health agencies. Denny remains both a proud alumni of the University of Notre Dame and Saint John High School.
Mike Crislip '76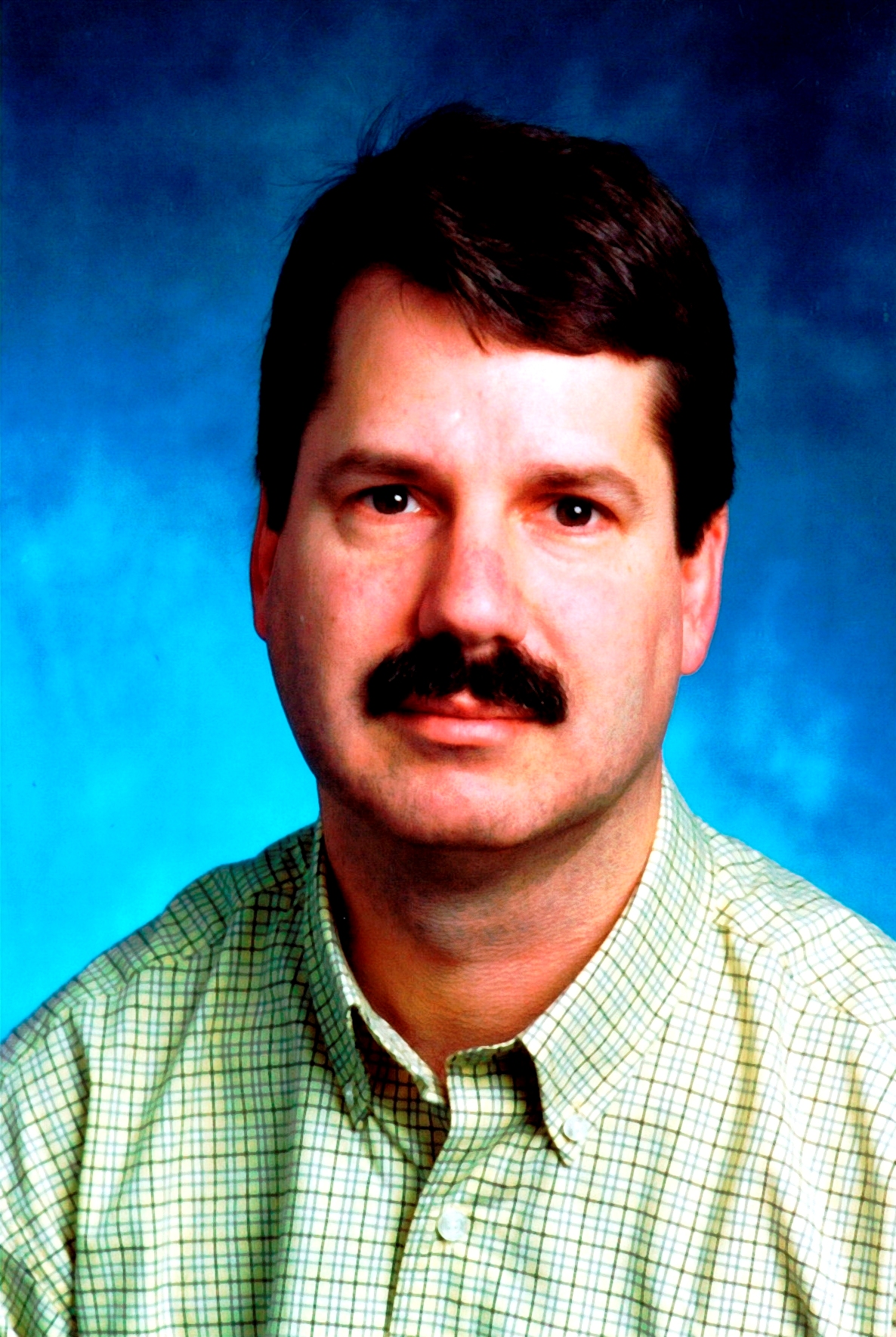 Mike Crislip is a 1976 graduate of St. John. He and his wife Kathy are the proud parents of Carly and Michaila. Carly is a senior at The Ohio State University and Michalia is a junior at Mentor High School. Mike and his family live in Mentor, Ohio.
While in high school, Mike was a student athlete earning All Ashtabula for his play on the football field and was also a member of the track team for two years. Mike earned his Bachelor of Science from Kent State University in 1980 and his Bachelor of Architecture the following year. Mike is currently President of Herschman Architects, which has been voted one of the best places to work in Northeast Ohio and earned the Pillar award for volunteerism in Cuyahoga County in 2008. He is a member of the American Institute of Architects and was awarded the 2001 Distinguished Sales and Marketing Award by the Sales and Marketing Executives of Cleveland, Ohio in 2001.
A true Herald, Mike has carried on the tradition of service. He is a Board member of Crossroads, a Lake County agency that works with children and families with mental health, drug and chemical dependency issues.
Mike's hobbies include supporting his wife's involvement in breeding and showing English Cocker Spaniels, home improvement projects (utilizing the carpentry skills taught him by his father) and coaching /watching his daughter's sports' teams.
Mike continues to support the Heralds by his active involvement in the Alumni Association and attending all of his class reunions.
Josephy '60 and Mary Kay Welch DelPriore '60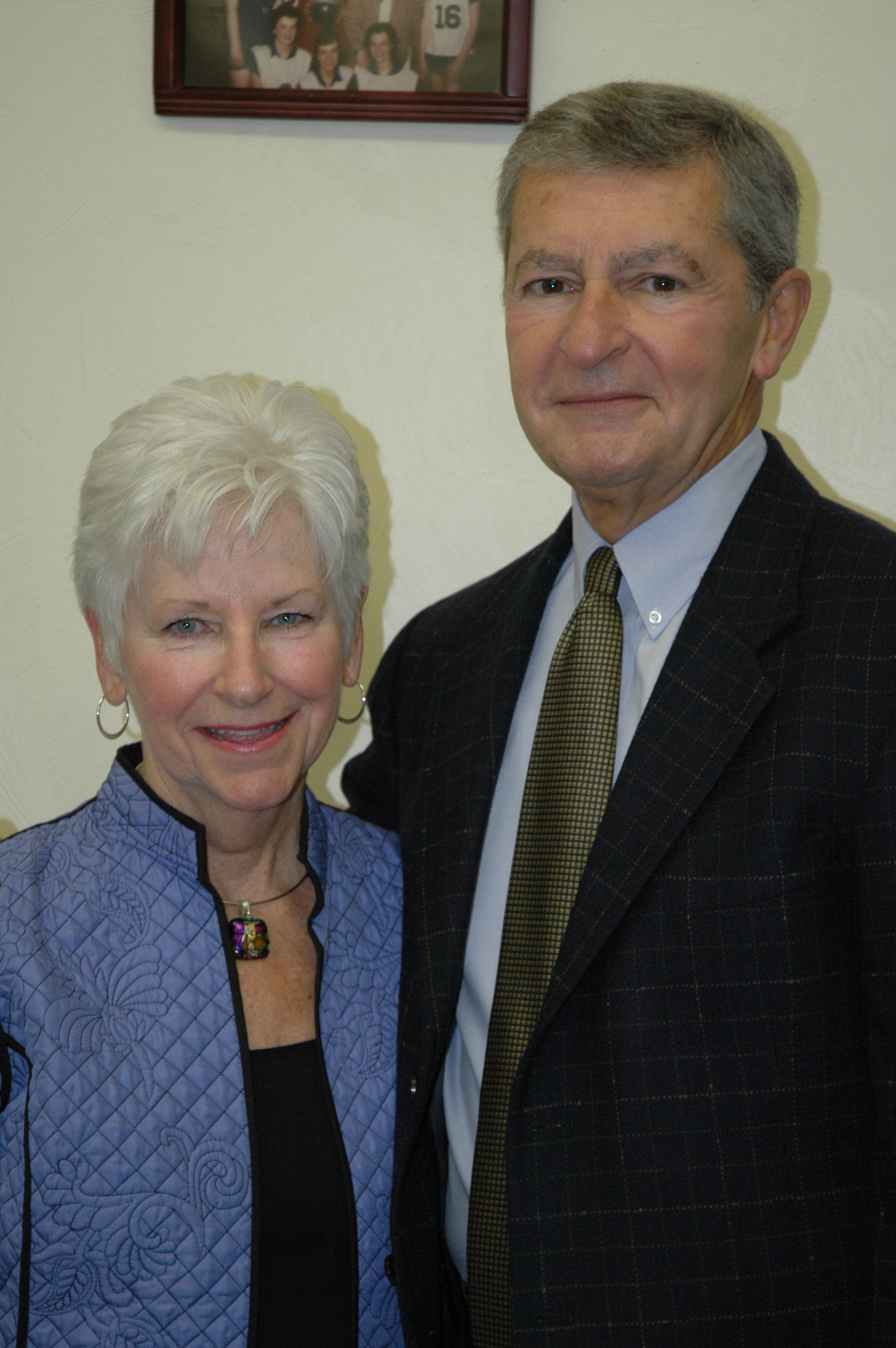 Joseph DelPriore was born in Old Forge, Pa, the only child of Laura and Joseph DelPriore. He moved to Ashtabula with his mother in 1948.
Attending public elementary schools, Joe enrolled at St. John High School and graduated in 1960. Mary Kay Welch, also a 1960 graduate of Saints John was born in Ashtabula and married her high school sweetheart, Joe. Joe and Mary Kay are the proud parents of two St. John alumni, Amy Shaughnessy '84 and James '89, and grandparents of Katie, Alex and Zach.
Joe and Mary Kay were active at St. John during their high school years—Joe in sports and Mary Kay in Drama and cheerleading. Mary Kay is a graduate of Ursuline College and Joe earned his BA from Capital
University and has also earned post graduate credits from American University in Washington DC, and Ohio State University.
Mary Kay taught for a number of years including 2 years at St. Joseph's. Mary Kay spent many years in supervisory and managerial roles in social service agencies including The Alzheimer Respite Program, the Ashtabula Home Health Services and the Ashtabula County Board of Developmental Disability. Joe retired from Pinney Dock & Transport after 30 years of service. Joe has also been active in civic and local groups serving as President of Ashtabula City Council and as Ashtabula County Commissioner.
Joe and Mary Kay have been instrumental in the plans for the Beatitude House which will be housed at St. Joseph Parish with construction beginning in the next few weeks and completion scheduled for the Fall 2011. Beatitude House is a Mahoning Valley based organization which aids disadvantaged women and children.
Joe and Mary Kay have been strong supporters of Saints John &Paul and have been active in alumni and fundraising efforts including the Festival of Trees and the St. Patrick's Day Raffle
Paul Kopko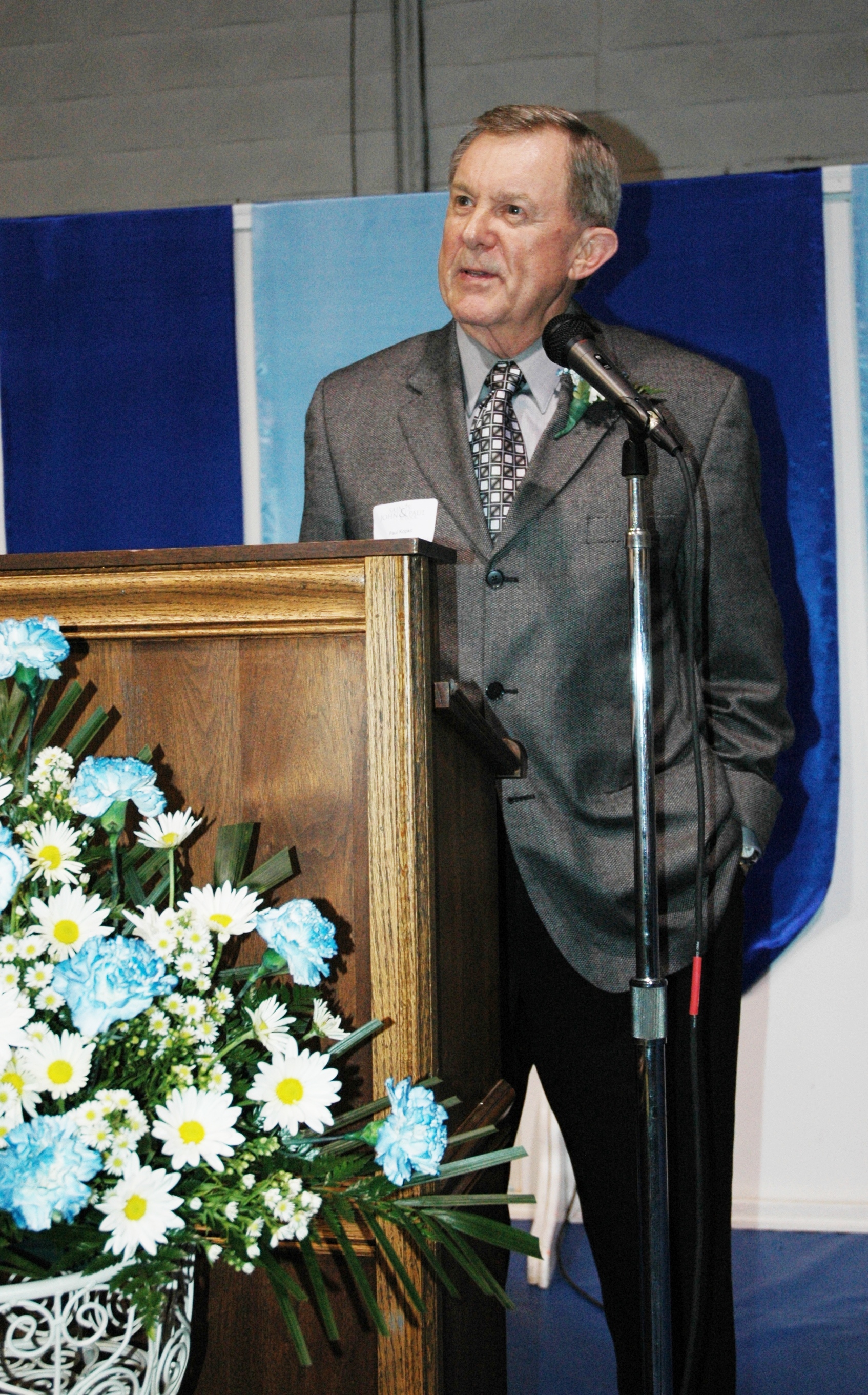 Paul Kopko grew up in Newton Fall, Ohio and is a 1960 graduate of Newton Falls High School.
A graduate of Xavier University, Paul served as teacher, Athletic Director and Coach at Saint John High School. Paul was a member of the Social Studies Department and coached basketball, track and golf in addition to football. He was an assistant football coach for six years before taking over the reins as head coach in 1972. From 1972-1983 he had a record of 60-45-4. His Heralds made five trips to the state playoffs and his 1977 squad shared the Northeastern Conference Championship with the Geneva Eagles.
Almost every week St. John did battle against a school two or three times its size. The Heralds welcomed the challenge. Besides pitting the Heralds against their natural rivals, the schedule enabled them to amass the computer points needed to advance into the state playoffs. He led the Heralds to back-to-back state championship games in 1976 and 1977.
In 26 seasons as a head coach at St. John and Lakeview, Paul's teams went a collective record of 165-98 (.628), won eight league championships and went to the state playoffs seven times.
Paul Kopko demanded the most from his players. He not only got that, he earned their respect, too.
Dan McGinnis

Dan McGinnis grew up in Columbus and Marion, Ohio and graduated from St. Mary's High School in Marion, in 1944 where he played single-wing quarterback and safety for the football team. He entered the navy upon graduation and in 1946 when WWII ended and his tour of duty was complete ,he enrolled in Denison University. He earned his degree in business administration and graduated in 1950. Initially he worked a variety of sales job before landing the job he was a natural at: teacher and guidance counselor.
After a brief stint at St. Francis High School in Newark, Coach McGinnis came to St. John in 1957. The first year saw only one win, a 6-0 victory over Riverside. Through the ensuing years he guided St. John's football program through the early years and handed over the program to fellow inductees Gene Pushic and Paul Kopko. Under his guidance the Heralds were 39-48-5 from 1957-1966. More importantly he laid the foundation for the football program and mentored future coaches Pushic and Kopko.
After earning his Masters at Edinboro State College, Coach McGinnis went on to coach at Fairport High School from 1967-1987. Retiring to Florida in 1996, Coach McGinnis has continued to be a man of service, volunteering with the American Association of Retired Persons and the Fawcett Memorial Hospital in Port Charlotte, Florida. Sports remains a part of his life with games of golf and tennis still on his schedule. Coach McGinnis has won many honors including membership in the Ashtabula County Touchdown Hall of Fame. Coach Mcginnis and his wife Mary were married in 1951 and had four children, all St. John alums- Michelle Imbrogno '71, Sheila Izzi '71, L. Kevin McGinnis '74 and Tom McGinnis '73. (deceased).
Gene Pushic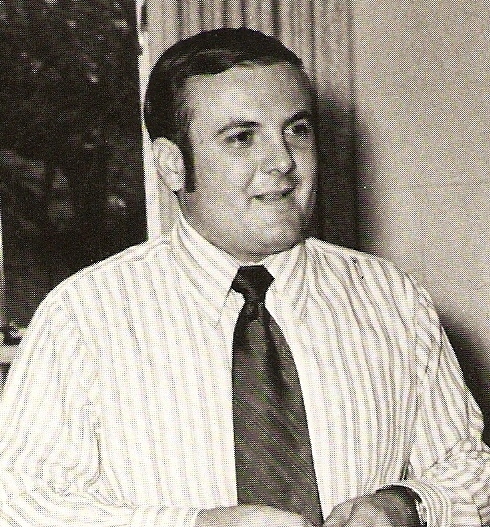 Gene Pushic was born and raised in Crabtree, Pennsylvania. He attended St. Vincent Prep School in Latrobe and upon graduation went on to California State, PA.
Gene came to St. John High School in 1964 and taught American History and Sociology. He was an assistant to fellow inductee Dan McGinnis and also was an assistant basketball coach. He was promoted to the head football post in 1967 and during his five year tenure posted a 30-10-3 record. Under his direction the Heralds won the NEC once and two city titles.
In 1972 Coach Pushic left St. John's to take a position with the Boardman Schools. He served as Assistant Coach for Jim Orr before assuming the Head Football position in 1975. He was the head coach for Boardman from 1975-1984. Gene won the Ashtabula County Coach of the year award in 1970 and was inducted into the Ashtabula County Football Hall of Fame in 2007. Gene served as an Assistant Principal at Boardman High School and then principal of Boardman Central Middle School until he retired in 2003.
Gene and his wife Mary Ann "Annie" Louma (a 1960 St. John Graduate) are the proud parents of Brad and Brian Pushic. Upon Gene's retirement from Boardman, Gene and Annie moved to Plainfield, IL joining Brad and his wife Colleen and their two grandchildren, Erin and Colin. Brian Pushic is a graduate of Ohio State University and lives in Long Island City, NY. Gene's wife Annie died this past September.
Gene has been a true Herald by making a difference through his years as teacher and coach.
Todd Teter '79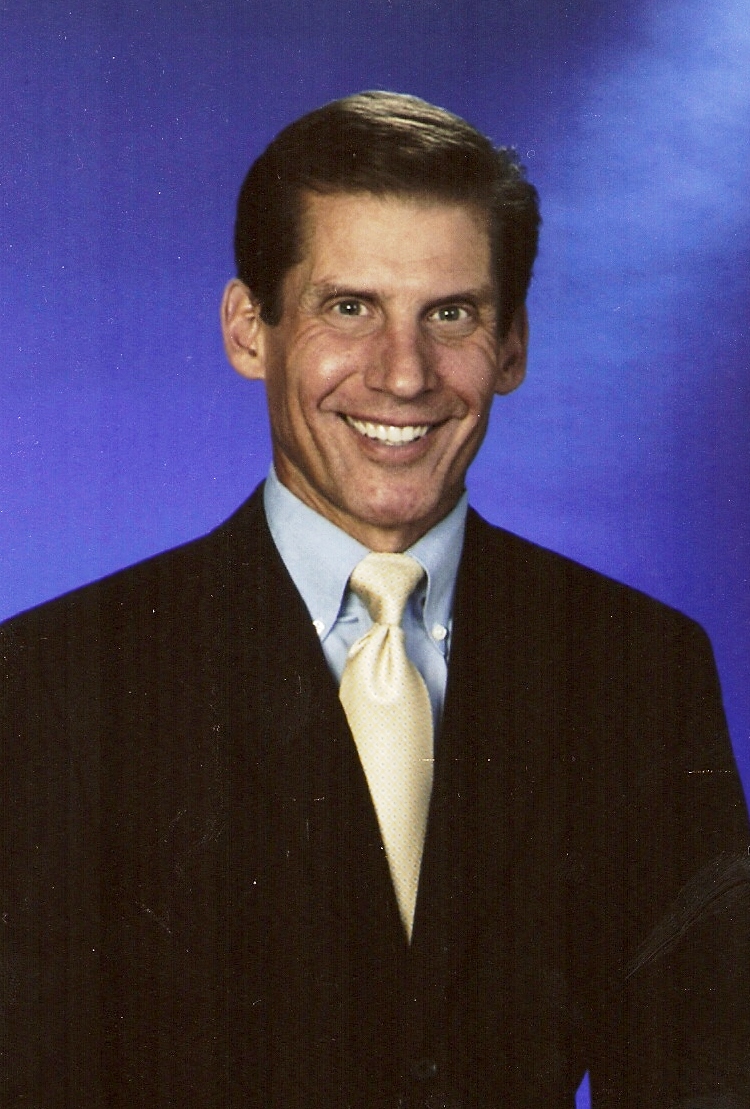 Todd Teter is a native of Ashtabula and a 1979 graduate of St. John High School. He is the son of Richard and Marilyn Teter and his brother, Mike, and sister, Christina Teter Powers, are also graduates of St. John.
Todd was a member of the football team all four years during high school and was the MVP of the team his senior year. In addition to playing football Todd also played basketball, ran track was a member of student council, the National Honor Society and the Yearbook staff.
Todd graduated with BS/BA from John Carroll University in 1983 and also attended Templeton College, Oxford England for their Williams PLC Senior Management Programme.
Since 2001 Todd has been Vice President and General Manager - U.S. Wholesale for Moen Incorporated. He is responsible for defining, developing and implementing strategies for the growth of Moen's Wholesale Business Unit. Prior to Moen, Todd worked in sales and marketing management positions with Procter & Gamble, NuTone, Florida Tile, and Paper Pak Industries, earning many outstanding achievement awards.
Todd has been active as a lector and Eucharistic minister in his church for many years. He has volunteered his time coaching for his children's sports teams as well. Todd also serves on the Board of Advisors for City of Hope.
Todd and his wife, Stacy, are the proud parents of Megan, Carolyn, and Jillian Teter and Paige and Coden Casto.
Todd continues to follow Saint John through his nieces who attend the school and has been a key note Speaker for our Career Day.