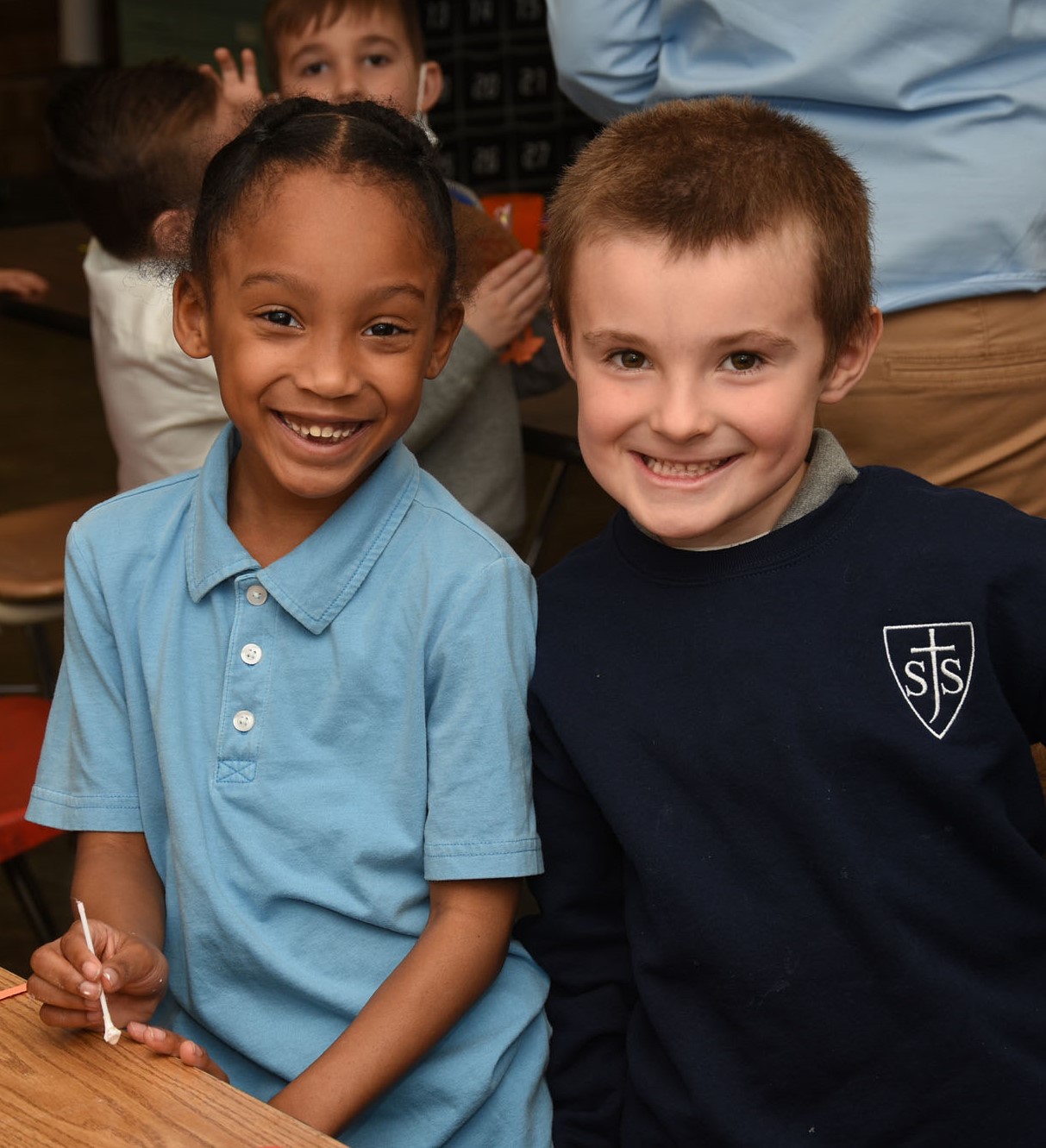 SOAR Extended Day — Stretching Our Academic Reach

The SOAR Program provides a warm supportive environment for children from grades K-6 to extend learning beyond the end of the school day. Children interact with students from many different grade levels. We believe that, after the structure of their day, children flourish and learn by being together, problem solving and using tools from the Leader In Me program in a non-classroom setting. Activities within the program are aligned with state standards for Math, Science, ESL, and Physical Education. SOAR also utilizes outdoor activities and a variety of field trips.
Basic information:
•We are open on school days from the end of the school day until 5:30pm
•A snack is provided everyday
•Cost is $7 per hour
The SOAR program is under the direction of a licensed administrator and staffed by paraprofessionals. All involved in the program have been through professional development and have been screened through fingerprints by BCI. All staff have also completed child protection training.
SOAR provides students with guidance for completing homework and other tutorial programs. Individual tutoring may be provided if requested. One on one tuoring is charged $25 per hour
SOAR provides enrichment activities such as learning about where pumpkins come from, how to decorate pumpkins for Halloween.
SOAR provides physical activities that encourage students to be physically active and enjoy the outdoors when weather permits.
SOAR involves emotional social learning as students use the 7 Habits of Learning in less structured settings and learn how to apply them in daily activities.
SOAR involves hand on learning, e.g. Learning what it means to plant seeds
SOAR provides opportunities for students to be involved with students that are in different grade levels. This allows older students the opportunity for leadership and gives younger students role models.
The Schedule for Soar
2:20 - 3:00 Attendance, Snack
3:05 - 3:45 Learning Pod - students under the supervision of the coordinators complete homework, complete on line learning activities, engage in math exercises via IXL
3:50 - 4:20 Physical Movement time. As weather permits students will engage in outdoor activities.
4:30 - 5:00 Reading Engagement. Students will be able to explore additional reading materials that are not included in the school reading program.
5:00 - 5:30 Students will be engaged in social-emotional learning activities

To register for SOAR click here:
---