Maria Cup Fowler '8\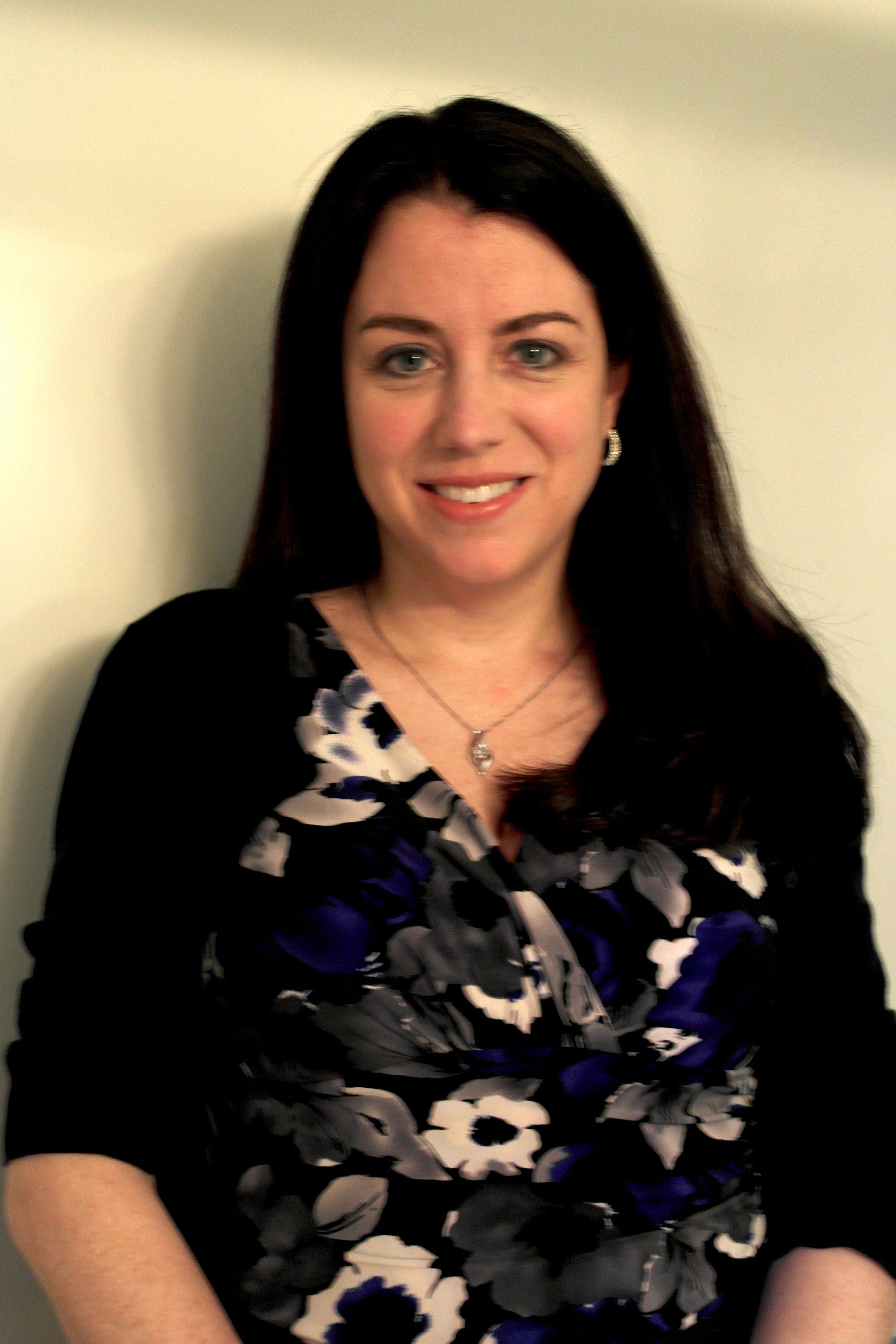 Maria Czup Fowler is the daughter of Joseph Czup '57 and Jeanne Thomas McCool '59. Maria was born and raised in Ashtabula along with her three brothers, Jay '81, Bob '83 and Mike '89. She and her husband David have two children, Sarah '15 and Matthew '17. Maria also has a nephew Ethan '18 and niece Avery '21 who are current students at Saint John.
As a high school student, Maria was student senate president, secretary of the National Honor Society, delegate to Buckeye Girls State, and was statistician to various athletic teams as well as assisting as a student athletic trainer. She also played basketball and was a member of the French Club and Drama Club.
After graduation, Maria graduated from The Ohio State University College of Pharmacy, receiving her bachelor's degree in 1992. She began working at Hoffman's Pharmacy as an intern in 1990, and then as a pharmacist in 1992. In 2006, she became the owner of Hoffman's, and a year later worked with several local professionals to design a new building, which she had built on Lake Avenue across from the Ashtabula County Medical Center. There, she works with many community groups to provide healthcare for the area's underprivileged and also serves the needs of Hospice of the Western Reserve. Maria was the recipient of the Ashtabula Area Chamber of Commerce Award of Excellence in 2008.
Maria served a member and president of the Saint John and Paul Advisory Board. She currently co-chairs the Saint Patrick's Day Reverse Raffle with fellow inductee Frank Roskovics. Maria and her husband David are active parents and involved in a variety of committees and activities.

John Heidrich '79

John Heidrich is the son of Carol and William (RIP) Heidrich of Ashtabula. John is the sixth of eight children in the Heidrich family, all Saint John alumni: Kathryn Heidrich Koch '69, Frances Heidrich Bucher '70, William Heidrich (RIP)'72, Mary Ann Heidrich Fox '75, Teresa Heidrich '77, Christine Heidrich Riley '81 and Patricia Heidrich Washington '84. His wife, Cecilia Duffy Heidrich, D.C., is a 1981 graduate of Saint John. Their daughter Paige is a student at Lake Catholic.
In high school, John was a four year member of the marching band, pep band and the Drama Club. He also participated in the Latin Club, Art Club, Science Club and was a member of the Yearbook staff.
John is a graduate of the National College of Chiropractic Medicine and has as B.S. in Human Biology. John has been a Chiropractor for 27 years and currently has his practice in Geneva. He is a member of the American Chiropractic Association. John is a certified sports physician and an instructor for the International College of Applied Kinesiology. In addition to his medical skills, John has numerous artistic interests. He is a member of the American Association of Editorial cartoonists and has published two cartoon booklets. John received the Hooper Award from Ohio News for his cartooning and graphic arts designs. In addition to his cartooning, John is a portrait artist. John's other interests are judo and karate and he has served as an instructor in these two disciplines since 1992.
John has given service to the Saint John School community both through the science of medicine and the arts. He served as a team physician for the football team from 2001-2008. John has also been active with the Drama Club assisting with musical accompaniment and set production and marketing materials. John is truly a Renaissance scholar combining the worlds of science and art.
Ron Kister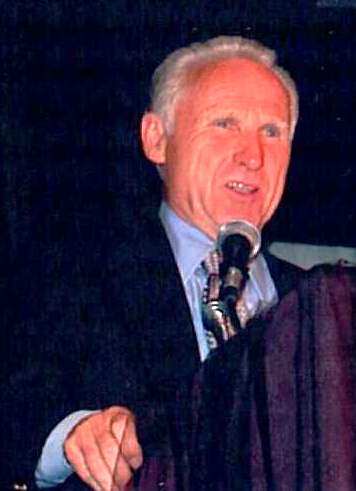 Ron Kister was born in Jefferson, graduating from Jefferson High School. Ron and his wife, Nancy, are long time residents of Ashtabula.
Ron is a contractor, businessman and real estate developer. He has been instrumental in various aspects of Ashtabula's development over the years. He founded Kister Trucking in 1957, a business that became known as Kister Construction Company. His firm is in the development business, doing mostly industrial and commercial buildings from start to finish. They specialize in commercial, industrial and institutional contracting. He has been active since the 1960's with the Ashtabula County Builders Association, having served on the board and as the president. He is one of the founders and trustees of the Growth Partnership for Ashtabula County, which was created in 1990 to focus on assisting businesses and boosting economic growth within the county. He has served for many years on the Ashtabula City Port Authority and currently is the chairman. The Port Authority was responsible for the industrial park on 30th Street in Ashtabula and is the driving force behind the city's industrial park off of Route 11. He also serves as a trustee for the River Foundation Board for the River Partnership.
Mr. Kister is a hard-working man who believes in Ashtabula County and has shown this through his dedication and commitment to the area. Throughout his life, Ron has quietly yet generously given of his time and talents to help make the Ashtabula area a better place to work and live.
Ray Knuth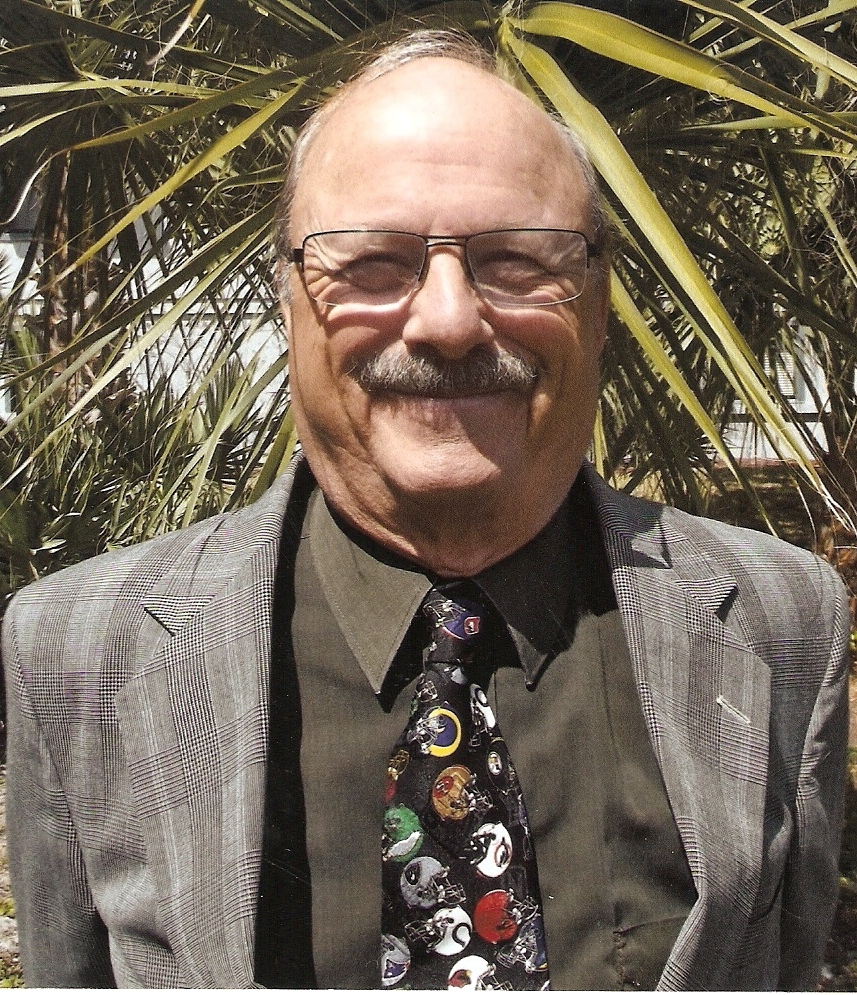 Ray Knuth is a native of Thompson, Ohio. He graduated from Thompson High School in 1958 and also attended Baldwin Wallace College.
Ray and his wife, Maryellen, have three children. Regina Knuth Morris, a 1988 Saint John alumna, Mark, a 1985 Herald, and Matthew, a 1994 graduate. Ray's legacy continues as his grandson, Dylan, now attends Saint John and is a member of the Class of 2018.
Ray worked for Avery Dennison as lab technician, production supervisor, process management and analysis supervisor and general manager. He was named the General Manager of the Year in 1997.
In addition to his work at Avery Dennison Ray was president of Austinburg Little League for 19 years and coached basketball at Assumption School for 14 years.
Ray was a member of the first Saint John School's Advisory Board. Under his leadership in the 1980's, the monthly lottery fundraiser was begun and it is still an active fundraiser for the school. Ray, along with other committed parent volunteers, was responsible for securing the funds to keep Saint John open during the "Save Saint John" campaign.
Ray and his wife are members of Sacred Heart Church in Rock Creek, Ohio and also spend part of the year in New Smyrna Beach, Florida, where he is on the board of the Sea Woods community.
John Rocco '76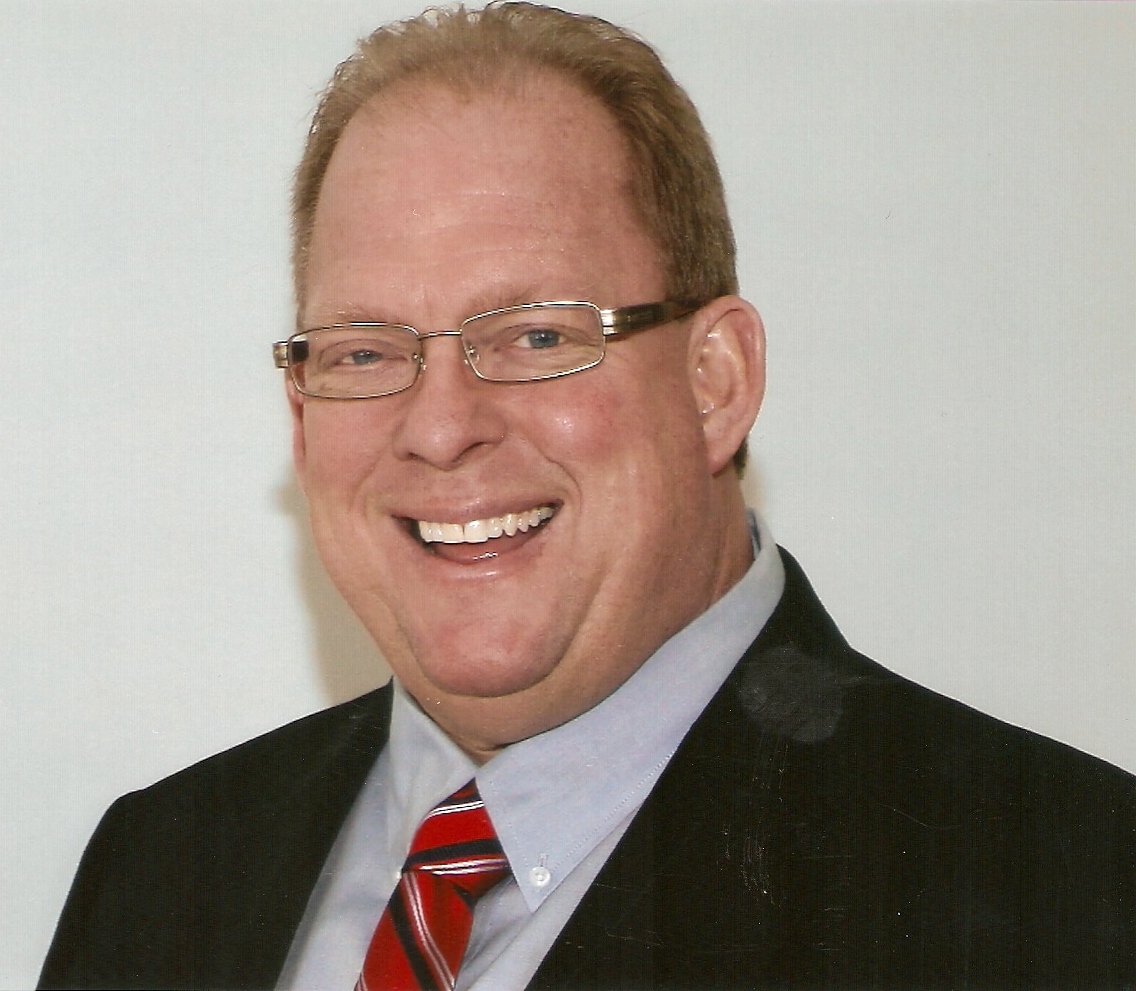 John Rocco is the son of Al Rocco (RIP) and Joyce Kinch. John and his wife Cheri are the proud parents of Alex and Matthew. The Rocco family has strong ties to the Herald legacy. John's dad taught at Saint John High School and was inducted into the Hall of Fame in 2010. John's two brothers, Jim '77 and Jeff '81, and his sister, Jeanine Rocco DiMare '78, are also Herald alumni. John's niece, Ali Rocco '15, is a current student.
In high school, John was a three year football team member, ran track and played CYO basketball. He was also a member of the Drama Club, Pep Club, Projection and Radio Club.
John is the co-owner of the Great Lakes Auto Group which includes Great Lakes Buick, GMC / Great Lakes Chevy / Great Lakes Hyundai and Great Lakes Dodge, Chrysler, Jeep and Ram. Great Lakes Auto Group has dealerships in Ashtabula, Jefferson and Streetsboro. John been in the car business for more than 30 years and has won many sales awards including top salesman, several Mark of Excellence Awards from General Motors and several President's Awards from Hyundai.
John is a member of the Ashtabula County Chamber of Commerce, the Elks Club, East Ashtabula Club, and the Marine Maritime Museum. He was awarded the Business of the Year Award for 2012 by the Ashtabula Chamber of Commerce.
John is an active supporter of Saint John School and all of the school's fundraisers. Through the Great Lakes Auto Group, he has sponsored the EduCar Raffle, benefiting all the county schools in 2012 and again this year. In 2012, Saint John School raised $21,000 through this unique fundraiser. The Rocco family also sponsors a scholarship annually in memory of their father, Al Rocco.
Frank Roscovics '67

Frank Roskovics is the son of the late Emory and Grace Licate Roskovics. Frank is a lifelong resident of Ashtabula. Frank has two brothers, John and Jim, and one sister Veronica Roskovics Miller '70. John's nephew, Joey Roskovics '17, is a current Saint John student.
While a student at Saint John, Frank was a student manager for football, basketball and track all four years. He was a member of the Varsity Club, Drama Club and was a student correspondent for the Star Beacon.
Frank attended Kent State University and graduated with his Bachelor's Degree in Education in 1971, doing additional post graduate work at Youngstown State University. A life-long educator, Frank taught at Ashtabula Harbor High School until his retirement in 2001. Not only a teacher, Frank was active in athletics, serving as coach and advisor to volleyball, girls basketball and cheerleading groups. As a head coach, Frank had at least 100 coaching victories in volleyball and basketball, with over 300 victories total. Frank co-founded the Ashtabula County Track Meet and was the founder and longtime president of the Ashtabula County Women's Scholar Athletic Association, responsible for over $30,000 in scholarship awards to local female athletes.
Frank is a member of the Ashtabula County Basketball Hall of Fame, being named three times as Ashtabula County Coach of the Year in volleyball and one time as Coach of the Year in basketball. He is the current vice president and past president of the Ashtabula Kiwanis Club, past president of the Ashtabula Area Teacher Association.
Frank is a past president and member of the Saint John and Paul School advisory Board, and president of the Saint John Alumni Association, which he helped to initiate. He also helped organize and start the flag football and intramural sports programs at the elementary level. He is co-chair of the Saint Patrick's Day Reverse Raffle. It was under Frank's leadership that the Herald Hall of Fame was initiated.
Glen Thomas '77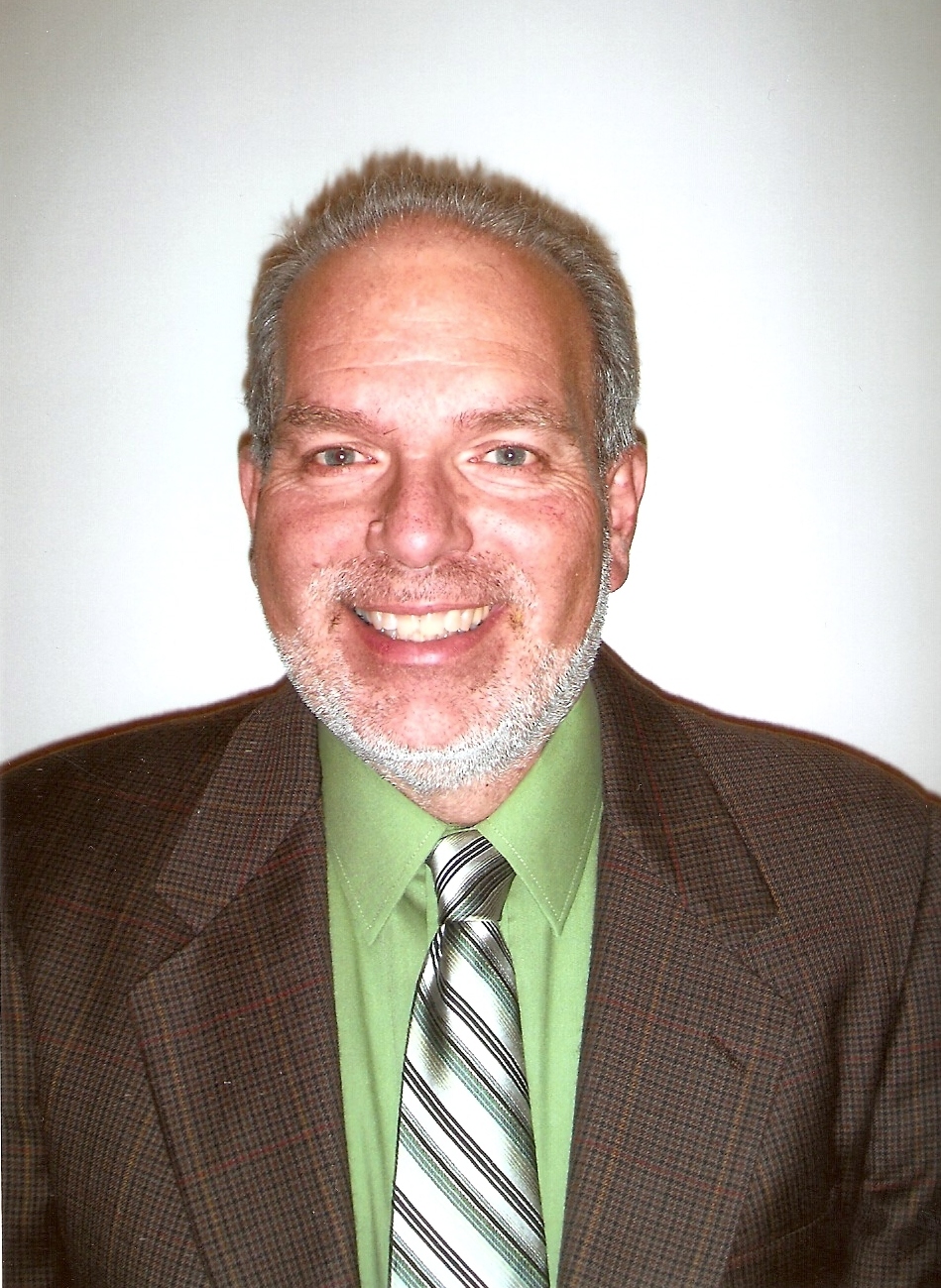 Glenn Thomas is the oldest child of Glenn and Jean Nassief Thomas. He has two sisters, Anne Thomas Stolfer '79 and Stacey Thomas Blashinsky '88, and a brother, Drew Thomas '80, who are all Saint John graduates. Glenn and his wife reside in North Kingsville.
Glenn began working with his father in the fencing business when he was a freshman in high school. With work and school, there was little time for other extracurricular activities but he did manage to find time to be a member of the tennis team and the audio visual crew.
After the death of his parents, Glenn continued the fence company with his sisters and brother. Thomas Fence Company has been in business for over 40 years. In 1999, Glenn was recognized by Ashtabula County as a Best of County Award winner. In 2011, the Ashtabula County Red Cross named Glenn one of their Local Hero Award winners. Glenn is a former Board member of the Ashtabula Area Chamber of Commerce, Ashtabula County Builders Association and the ACMC Foundation Board. He is active in his parish and currently serves on the Our Lady of Peach Parish Finance Board, the Community Center Board of the parish and is an 18 year member of the parish festival committee.
Glenn is a long time supporter of Saint John School. He has sponsored events, bought raffle tickets, purchased ads and supported the school with the donation of materials and labor for school projects. Most recently, The Thomas Fence Company provided fencing for the playground at our new home on Depot Road.