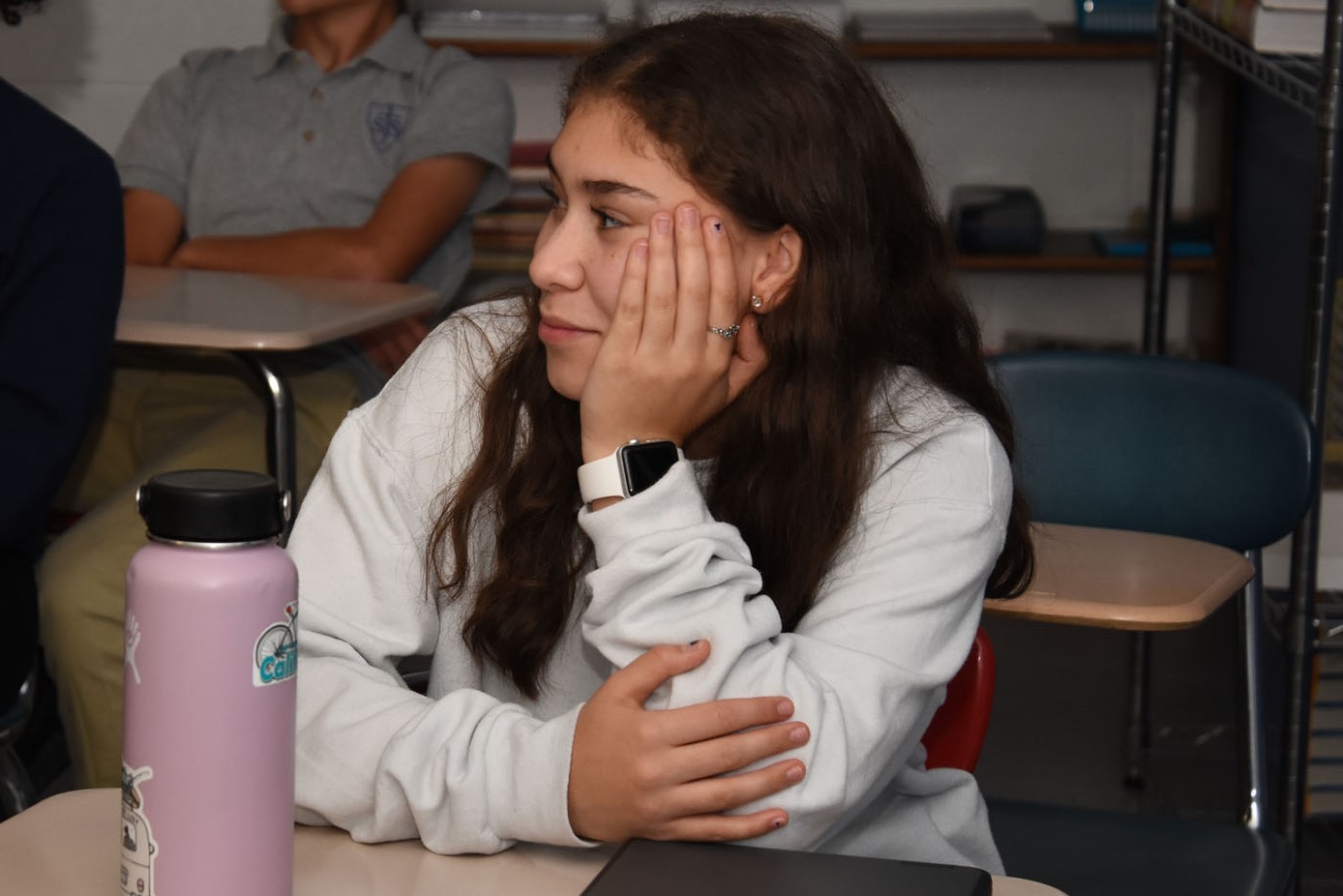 Admission to Saint John School
We welcome all families to join us for the educational needs of their families. We believe that it is our privilege to partner with parents in the ministry of education. Admission to Saint John is based on a number of factors:
Commitment to the mission of Saint John School and a faith based education
Completion of an online application for admission
Review of academic progress reports (dependent on grade level of admission the last 3-4 years)
Results of prior standardized tests and state administered testing
For students entering grades 7-12 recommendations provided by current Math and English teachers
Family/Student interview
We strongly encourage students and families to discuss their desire to attend Saint John School with Mr. Keith Corlew, Director of Enrollment Management before submitting an application.
The PK-12 application for admission is available by clicking the following link:
Saint John School PK-12 Application for Admission
Instructions for all applicants, including the request for school records and teacher recommendations, are available by clicking on the appropriate links:
PK-12 Application Instructions 2023-24
Math Teacher Recommendation 2023-24
English Teacher Recommendation 2023-24
Visit the School Campus!
Tours for Parents and Students
Parents and elementary school aged students are encouraged to tour our school on a day when school is in session. A school day tour will give you a glimpse of who our students are, what our classrooms and hallways look and sound like when they are with us and the atmosphere and culture of our school community that makes us truly special.
If you would like to schedule a private tour, please contact Keith Corlew at 440.997.5531 ext. 226 or kcorlew@sjheralds.org
Herald for a Day Shadow Program
Our Door is Open to YOU!!
You are most welcome to visit Saint John School. The most helpful tool our students have found in making their school decision is the "shadow day." This is when a student follows the schedule of a current Saint John student all day, or "shadows" them. Our students say this is the day that helped them decide to attend Saint John. Please call to schedule your visit. We're waiting for you!
To schedule a shadow visit, please call Mr. Keith Corlew, Director of Enrollment Management at 440-997-5531 ext. 226 or email him at kcorlew@sjheralds.org.