Mr. Wally Dunne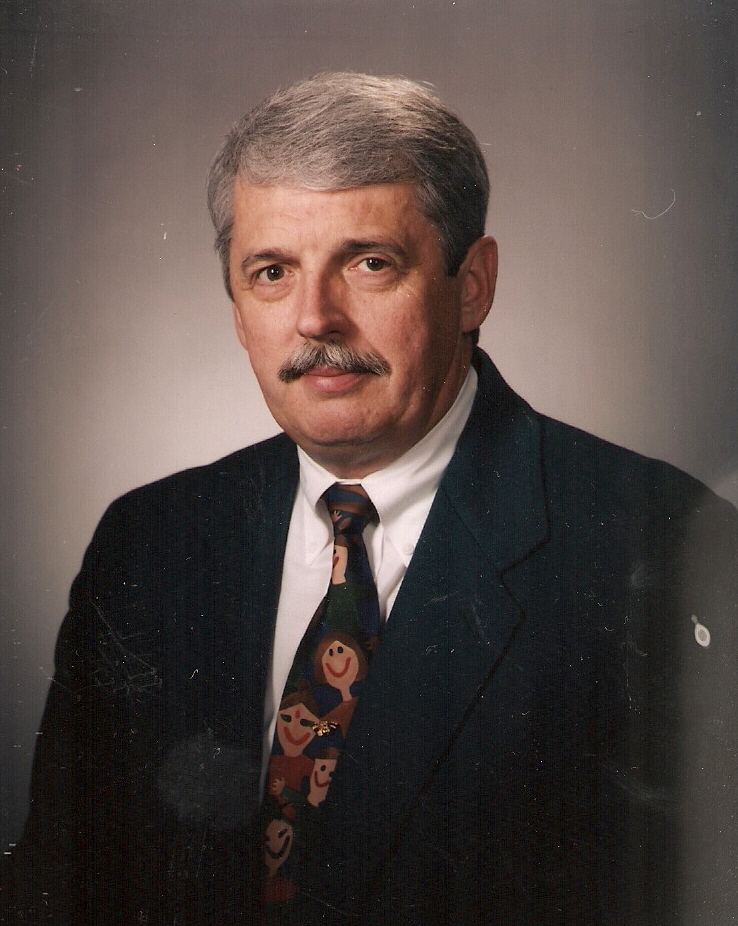 Wally Dunne is a life-long devotee of Catholic education. He attended St. Patrick Elementary School in Youngstown followed by his high school years at Cardinal Mooney High School in Youngstown. After graduating from John Carroll
University in 1965, Wally has served the Catholic Diocese of Youngstown for 50 years.
During his 50 years of service Wally has taught at the elementary and high school level as well as serving as an administer K-12. Wally has also served as a Diocesan administrator including his roles as assistant superintendent, Director of government programs, Chair of Scholarship committees, and currently serves as consultant to the office of Catholic Schools. Wally has been a presenter at numerous national conferences especially on the topic of school security and has authored numerous articles.
Wally served has principal at Saint John from 1989-1992 and was President of the Board of Governors for St. John Independent Catholic High School from 1991-1993. This five year association with Saint John developed into a life-time commitment to the school. Wally continues to advocate for Saint John in his various consulting capacities.
Wally currently lives in Conneaut, Ohio. He and his wife Julie Ann (Pushay) will celebrate their 50th wedding anniversary in October. They are the parents of Mary Patrice Dunn-Binder (Greg), Bridget LeEtta Dunne-Pauly (Steve), and Timothy Wallace Dunne and proud grandparents of seven. nd, George, raised five children. When he is not advocating for Catholic schools, Wally enjoys time cruising and sailing on Lake Erie.
Mr. Dave Fowler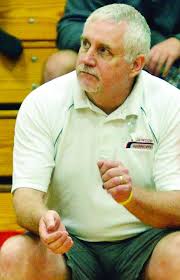 Dave Fowler is a teacher, This may sound rather basic but it is who Dave is. A graduate of Lakeview High School, Dave earned us B.S. degree from Youngstown State University in 1978 graduating Summa Cum Laude. Dave began his teaching career at Saint John in 1978 as a science teacher. Dave imitated many new science offerings across the curriculum including Genetics. Botany, Anatomy and Physiology and Organic Chemistry.
Dave is not only a teacher in the classroom, his teaching vocation extends outside the classroom in his role as a coach. At Saint John Dave coached Girls Volleyball for 11 years, Girls Basketball for 7 years, Tennis 7 years and Freshmen Boys Basketball for 4 years. Dave has continued coaching volleyball at Edgewood High School where he currently teachers. In the fall of 2014 Dave earned his 600th win as a girls' volleyball coach. During his tenure as St. John's volleyball team he turned the program around with an overall record of 225-49 with 7 league titles, 6 district championships, one regional championship and became the only Ashtabula County volleyball team to advance to the State Championships, finishing 2nd in 1989,
Dave's legacy as coach, however, is not measured by his win-loss
As the Star Beacon writer, Sherri Britton noted, in writing about Dave's 500th win, " There are coaches who are legendary, but it's a rare and special coach to have a legacy. " Dave is coach who expects total dedication and motivates players to give their all. He is intense, but players who have had the privilege of playing for him believe that he has hel
Dave is the father of Sarah Fowler'15 and Matthew Fowler '17.
Anthony "Skip" Giannell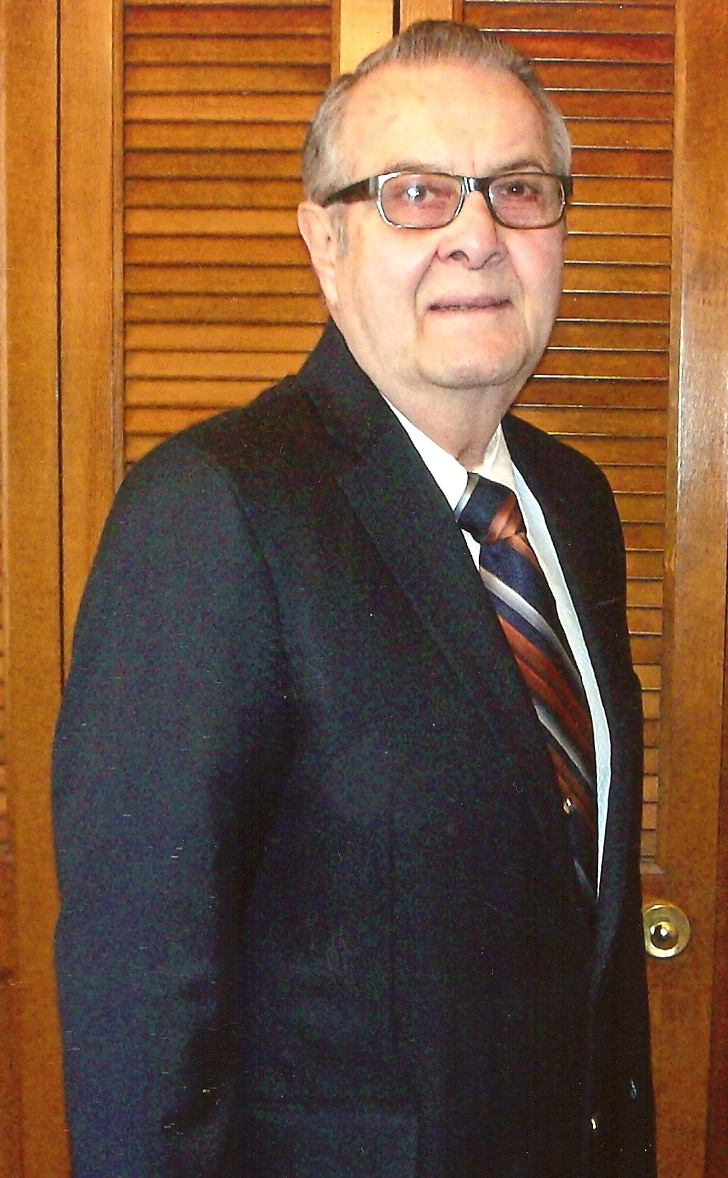 Anthony "Skip" Giannell" is a lifelong Ashtabula resident. Skip spent 40 years as an electrician with local union 673 of the IBEW. As an electrician Skip helped make connections and light up places. These skills were also the talents that carried over into all aspects of his life.
Skip and his wife of 53 years, Ellen, have two children Bob ' and Lori Giannell Mackey '77 and Bob Giannell (RIP) '78.
As an electrician Skip was foreman for Marine Electric, a Board member of Ashtabula County Rod & Reel Association, and member of the East Ashtabula Sports Club. Skip is also a lifetime member of the Springboard PA Volunteer Fire Department.
These obligations, however, did not preclude Skip from his involvement at Saint John's. As one of the key founders of the Gridiron Club in the 1970's, Skip also served as President of the organization. Skip's involvement was hands on. If a trophy case was needed, he helped build it. Feeding teams before games, selling concessions, organizing bus trips, all were part of Skip's agenda. Skip and Ellen continued their involvement long after their children graduated. The family has established a scholarship in memory of their son Bob so that others may avail themselves of a Herald education. Skip often stops in at the school to see what he can do to. This includes networking with others, such as the East Ashtabula Sports Club, for funding for Saint John School.
In addition to his love for all things Heralds, Skip enjoys spending time fishing and hunting.
Jennifer McNabb Nufer '95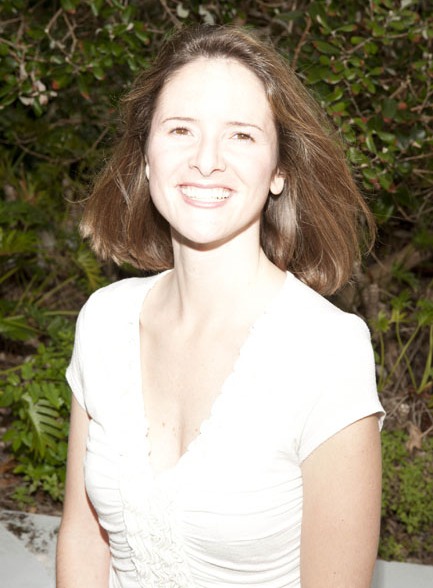 Jennifer Nufer is the daughter of Michael (RIP) and Denise McNabb. – St. John Class of 1995. Following high school graduation from Saint John's, Jennifer received a Bachelor of Science degree in Systems and Controls Engineering with a minor in psychology at Case Western Review University in Cleveland. Between her junior and senior years at Case, Jennifer accepted a summer internship at NASA Glenn Research Center. She saw firsthand the incredible work being done at our nations' space program to better understand the system that is the universe. She recognized the benefits that people everywhere were enjoying in their day-to-day lives that resulted from NASA's scientific efforts and endeavors. NASA was leading the way in exploration and science and Jennifer wanted to contribute to that mission. It became a personal goal to join the NASA family following my internship. Jennifer began work as an on-site contractor at NASA Glenn in 1999. In 2002, Jennifer joined the NASA Langley Research (LaRC) team as a civil servant, serving as a system engineer for the Small Aircraft Transportation Systems (SATS) project. While working at LaRC, Jennifer earned my Master of Science degree at Virginia Tech in Systems Engineering. In 2005, Jennifer was thrilled to accept a position in support of the manned spaceflight program at Kennedy Space Center (KSC) in Florida. working in leadership roles in both technical and operational areas of Shuttle Processing. In 2007, Jennifer became the NASA Vehicle Manager (NVM) for Space Shuttle Discovery (OV-103), overseeing all operational activities for the successful ground processing of the orbiter. Subsequently Jennifer joined the Space Shuttle Transition and Retirement (T&R) office following the successful completion of the STS-133 mission in March, 2011. Jennifer played an instrumental role in delivery of the orbiter Discovery to the Smithsonian National Air and Space Museum Center in Washington DC in April 2012. In 2012 Jennifer joined the Launch Services Program as a Program Integration Manager in the Flight Project Support Branch. Jennifer currently serves as Program Integration Manager for the upcoming InSight mission to Mars. InSight is targeted for launch aboard an Atlas V in March 2016, with a landing on the red planet slated for September that same year.
While at Saint John's Jennifer was involved in Basketball, Track/Field, Band and the National Honor Society. Jennifer credits her Christian faith, rooted squarely in her elementary and secondary education at Mt. Carmel and St. John's, close family as providing her life's foundation. " I do my very best to contribute to the success of the incredible work that I am privileged to participate in at NASA and enjoy sharing my enthusiasm for NASA's mission with the next generation of explorers. I'm blessed to have the love and support of my wonderful husband, Brian, also a NASA engineer, and our two beautiful daughters, Julia and Lily, as I continue my work in support of NASA's vision of exploration. "
Larry Obhoff '96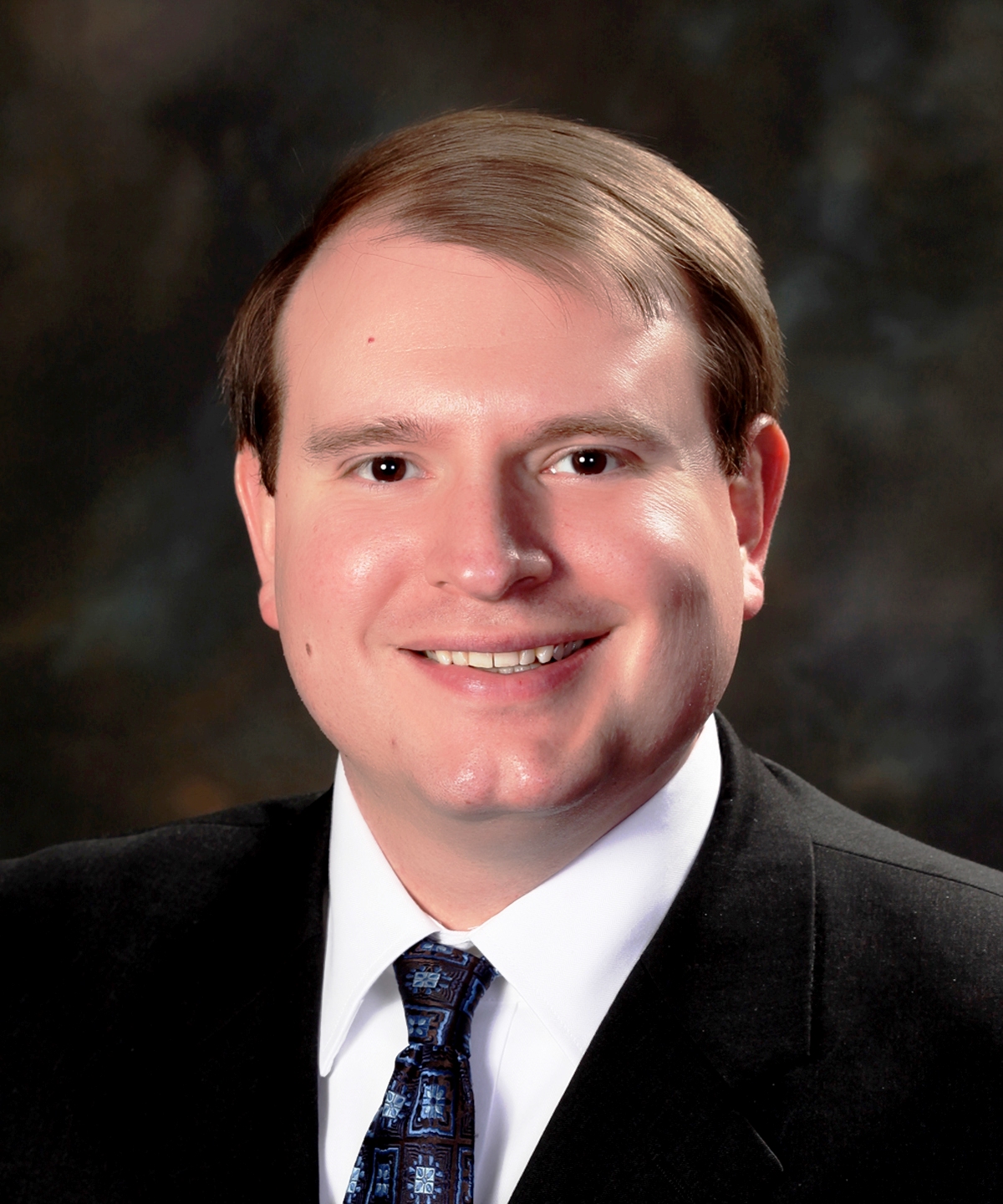 Larry Obhof is a graduate of Saint John, where he was the Valedictorian for the Class of 1996. While at Saint John, Larry was a member of the National Honor Society and lettered in Football, Wrestling, and Track and Field. He was the captain of the wrestling team, a runner-up at the NEC Conference tournament and Sectional tournament as well. Larry went on to earn a Bachelor of Arts degree in Economics, History and Political Science in 2000 from The Ohio State University. Larry then earned a Juris Doctorate from Yale Law School in 2003.
Larry is currently an Ohio State Senator representing the people of the 22nd District, which includes Medina, Ashland and Richland counties, as well as portions of Holmes County since 2011. He's been the Majority Whip since January 2013. In addition, Larry has taught as an Adjunct Law Professor at Case Western Reserve University. During his career, he has worked as an attorney at several national and international law firms. He is a current board member of the Ohio Legal Assistance Foundation and is a former member of Ohio's Criminal Sentencing Commission. Senator Obhof is a member of the Executive Committee of the Yale Law School Association and has published legal scholarship on a variety of topics, cited in more than 50 law journals throughout the country.
Senator Obhof is focused on improving Ohio's economy and creating opportunities for economic growth. He is an advocate of fiscal responsibility, smaller government, and lower taxes. His knowledge and leadership led his colleagues to reelect him Majority Whip for the 131st General Assembly. As Majority Whip, Senator Obhof was responsible for monitoring legislation and securing votes for legislation on the Senate floor. Senator Obhof's legal knowledge is essential for his role as Vice-Chairman of the Senate Civil Criminal Justice Committee and he also serves on the Government Oversight & Reform Committee, Civil Justice Committee, Ways & Means Committee, Financial Institutions Committee, Rules & Reference Committee, and the Finance Subcommittee on Corrections.
Larry is the son of Larry and Anita Smith Obhof '66 and the brother of Frank '94, Thomas, Robert, Michael and Fredrick. Larry resides in Medina with his wife, Nicole, and their three daughters, Gabrielle, Lillian and Annabelle.
Jim Timonere '95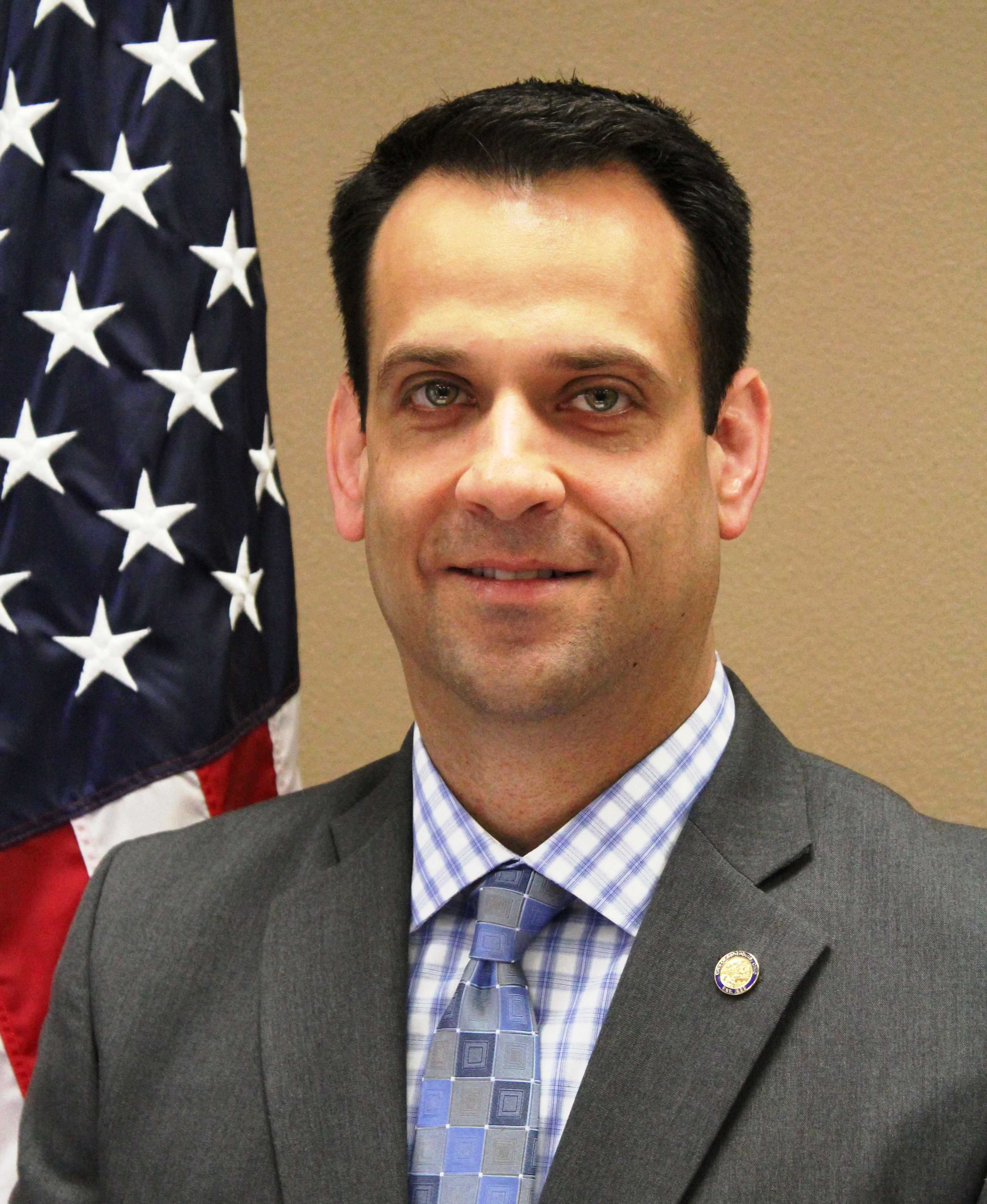 Jim Timonere is the son of Rosemary Guerini Timonere '64 and James A. Timonere'62. Born and raised in the city of Ashtabula, Jim learned early on the value of hard work, teamwork, and perseverance. He graduated from Saint John High School in 1995 and went on to Kent State University. Jim graduated in 1999 with a Bachelor's degree in Marketing, all while working full-time. He returned to Ashtabula after college and began to see the potential the City possessed. He became involved; attending Council and School Board meetings and began coaching high school Football at Saint John. In 2005, Jim became the President/CEO of the Ashtabula Area Chamber of Commerce where he worked to promote businesses and economic development throughout Ashtabula County before becoming Ashtabula's City Manager in 2011.
Jim is no stranger to serving his community. At one time, he served on a total of 15 Boards and Committees throughout Ashtabula County and the State of Ohio. It has always been important to Jim that the city of Ashtabula and the county are both represented across the State of Ohio.
Jim's parents taught him the importance of hard work, education, community, and family. He is the fourth generation of Timonere's to purchase a home and raise his children in this community. Jim's grandfather, James S. Timonere, proudly served as the City's Ward 2 Councilperson for 26 years. He shares his passion for creating a vibrant city.
Jim's wife, Janice, is a teacher at Lakeside High School and is also from Ashtabula. They have two young children, Jimmy '24 and Jenna '27, and are proud to call the city of Ashtabula their home.
While at Saint John, Jim played Varsity Football (four year letterman), Basketball (three year lettermen) and Baseball (four year letterman). He was a member of Student Council and the recipient of the True Herald Award. Jim has continued his involvement at Saint John, serving as a member of the Board of Directors and played a leadership role as Chair of the Board from 2011-2013. As a parent of two current Saint John students, Jim and his wife, Janice, continue to be involved on various school committees.
Jim has been recognized as one of the Top 5 under 45 by the Young Professionals of Ashtabula in 2013Awards: Jim is also a member of the Knights of Columbus, 1st Degree, the Elks Lodge and the East Ashtabula Club.