Rich Bartone '78 (RIP)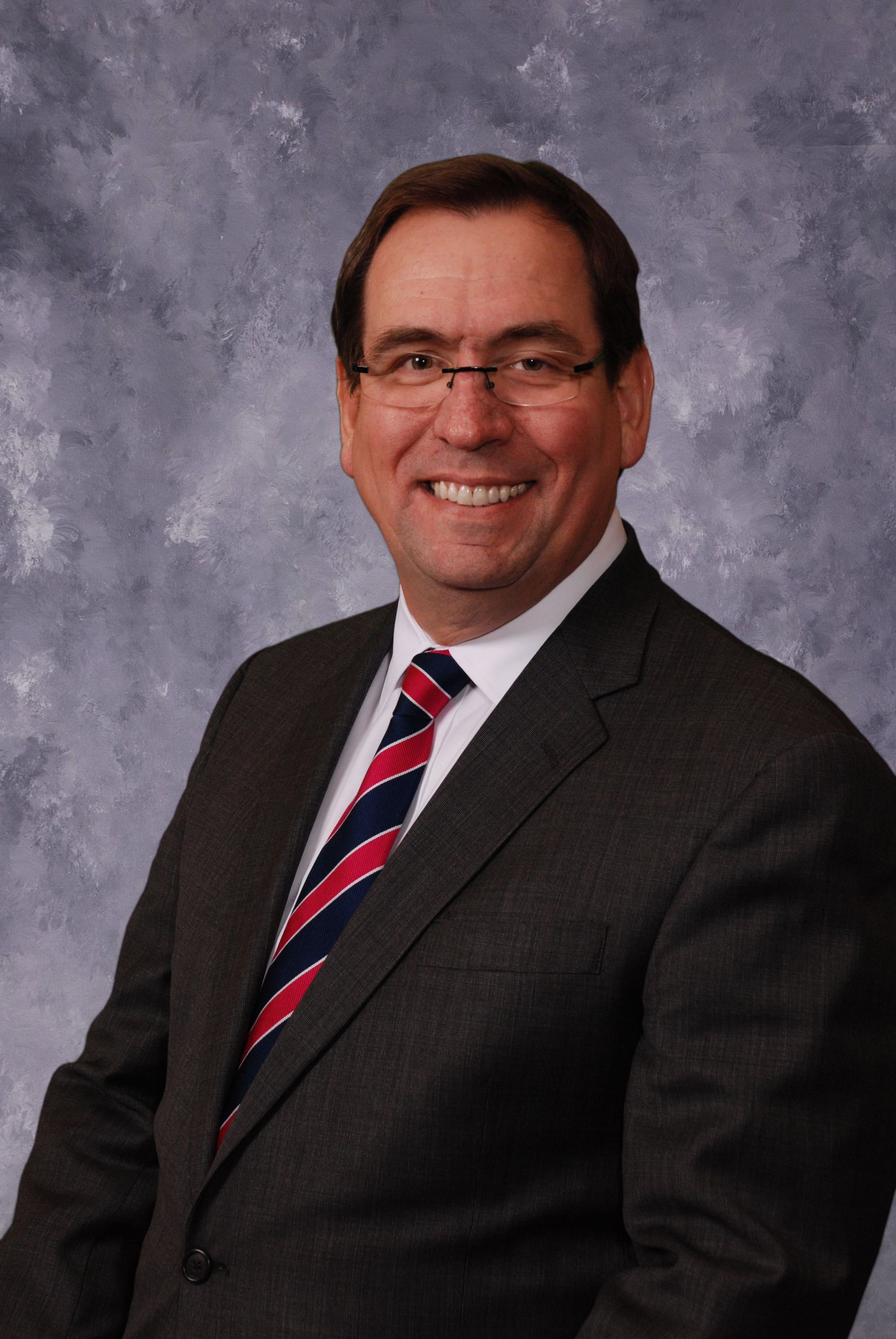 Rich Bartone is the son of Norma and Donald Bartone. Born and raised in Ashtabula, Richard has since spread his wings and engaged in a variety of professional and personal pursuits.
After graduating from Saint John in 1978 he attended Miami of Ohio. It was there that Rich became part of the entertainment industry performing magic for two years at Geauga Lake Amusement Park. After graduating from college he performed for two years with Andre Kole, acclaimed America's foremost inventor of magical effects. Rich then went on for over five years to be a Cruise Director/Magician on cruise ships for Royal Caribbean and Celebrity Cruise Line.
After leaving the Cruise Industry, Rich began his own company, creating and negotiating licensing networks between the travel industry and the entertainment studios. These relationships included the Big Red Boat, Warner Brothers, where he was the exclusive agent and brought Bugs Bunny and Daffy to the cruise world. He had similar partnerships with Hanna-Barbara for the Flintstones and the Jetsons. Rich also represented Sony Studios and the PGA Professional Golfers' Association developing Golf Ahoy for the Royal Caribbean Cruise Line. His work with the Cruise Lines led to his receiving the designation of Cruise Agent the Year by one of the leading travel organizations of the year.
Rich was recruited to be a Director for Cheaptickets.com and vice-president of Travelscape/Expedia. Rich then worked for 4 years with British Telecom-BT, as head of travel for the United Kingdom's largest telecom organization.
Rich while at Saint John was active in athletics, playing four years of tennis and two years of football. He was co-Most Valuable Player of the Tennis team his senior year. His parents Norma and Donald reside in Ashtabula and are strong advocates for Saint John School. Rich's brother William is a 1973 graduate of Saint John and his sister is
Currently Rich resides in Las Vegas and is a financial advisor for Merrill Lynch. He and his wife Alejandro have a 2 yea old son Lorenzo.
Albert Camplese '76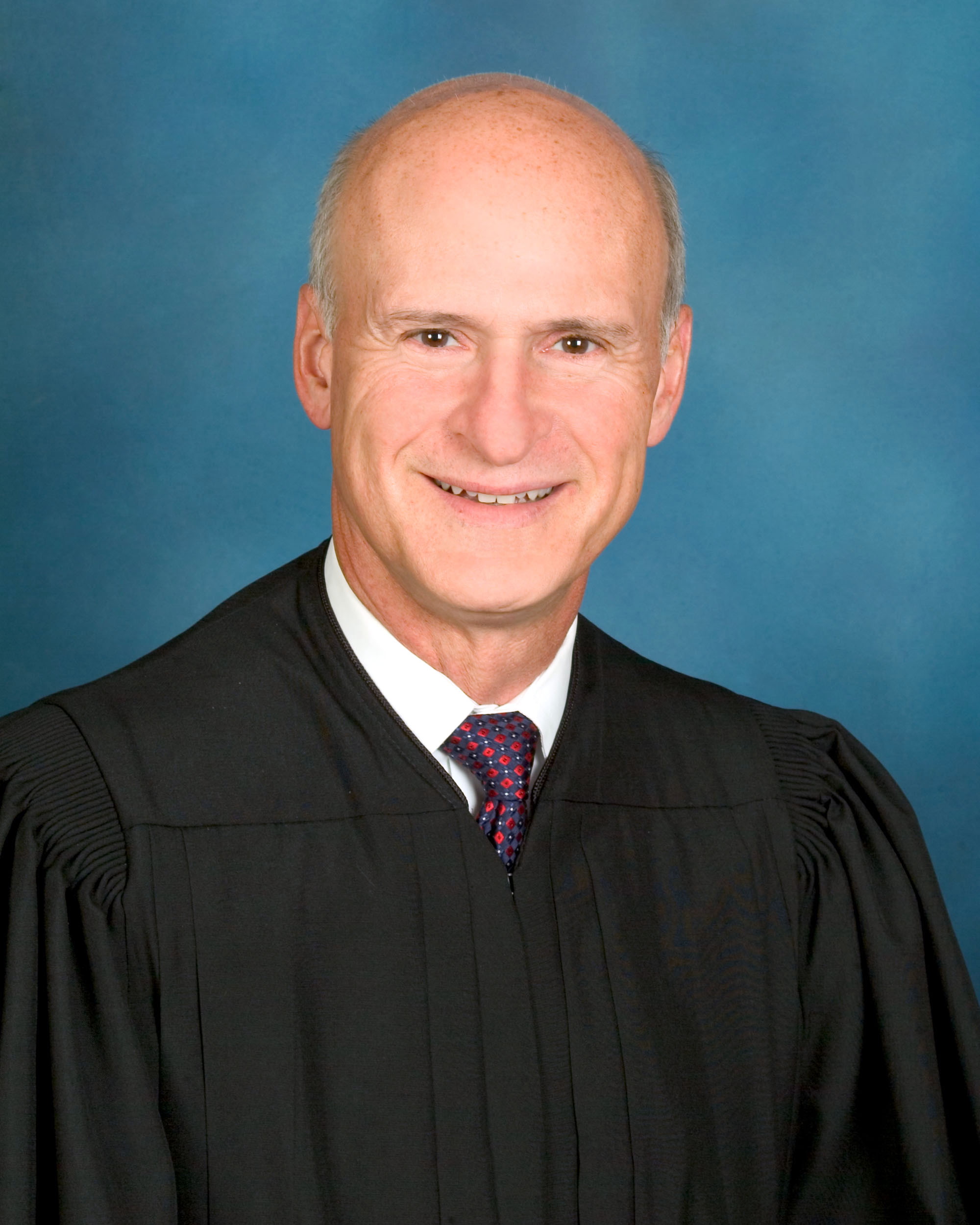 Albert S. Camplese is the son of the late Albert "Bearcat" and Dolores "Gen" Camplese. Albert was born and raised in Ashtabula along with his brother Dennis '78 and his sister Renee '80.
As a high school student, Albert was student senate president, member of the Drama Club, National Honor Society and Varsity Club. Albert was an outstanding athlete playing football and basketball for four years as well as being involved with Tennis and Track. In his senior year he was the Saint John Touchdown Club representative.
After graduation, Albert graduated cum laude from Ohio Northern University in 1980, and Cleveland Marshall School of Law in 1985. Practicing private law for 8 years, he became the Prosecutor/Assistant Solicitor for the City of Ashtabula in 1993. Albert is the Past-President of the Northern Ohio Judge's Association, member of the Municipal and County Judges of Ohio and has held positions of Trustee and Secretary in the association. Judge Camplese is the former recipient of the United States Inspector General's "Integrity Award" and has received three commendations from the Auditor of the State of Ohio.
Albert has continued his involvement with Saint John offereing his services as an attorney in the formation of trust funds and foundations. Albert believes in creating "programming solutions" that will assist in the prevention of ongoing problems.
Albert is the current Ashtabula Municipal Court Judge.

Rev. Michael Garvey '63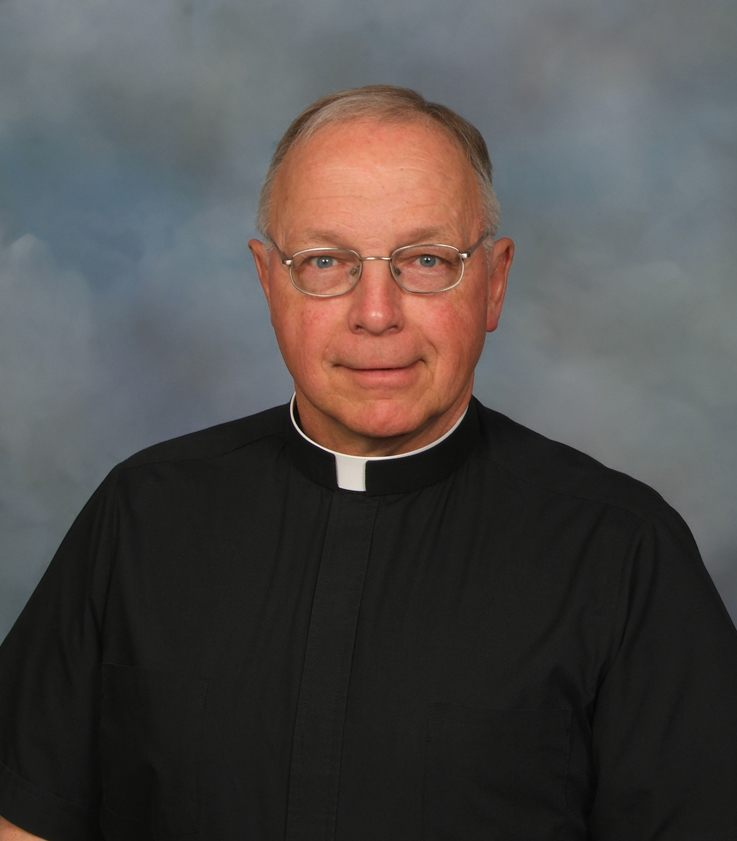 Rev. Michael Garvey '63 has truly followed Jesus' example of going out to sea to gather disciples of the gospel. Following graduation from Saint John, Father Garvey attended Mount Saint Mary Seminary. Father completed his BA in philosophy in 1967 and his studies for the priesthood at the Mount and was ordained to the priesthood in service to the Diocese of Youngstown in 1971.
After ordination, Father's first assignment was as a catechist at Ursuline High School. During this time he also earned his MA in Religious Education from Boston College in 1976. His next assignment brought him back to his alma mater, as the assistant principal of Saint John from 1981-87.
After serving at Saint John, Father discerned a call to ministry as a United States Navy chaplain from 1987-2007. The Chaplain Corps of the United States Navy are ordained clergy who are commissioned naval officers. The Chaplain Corps consists of clergy endorsed from ecclesiastical bodies, providing assistance for all Navy, Marine Corps, Merchant Marine, and Coast Guard personnel and their families.
Father retired from the Chaplain Corps, having achieved the rank of LCDR, in June 2007. Upon his navy retirement, he returned to the Diocese of Youngstown, currently serving as pastor of Saint Joseph Parish in Mantua, Ohio.
Father Garvey's parents, Thomas and Anne Garvey, were members of Mother of Sorrows Parish. Michael and his siblings, Monica Garvey Hawkins '69 and Thomas Garvey '73, all attended Mother of Sorrows Elementary School.
While at Saint John, Father Michael was an outstanding athlete, participating in football, track and baseball. He was also a member of Student Council.
Father's love of the sea continues, and he is a lifetime member of the Great Lakes Historical Society and the Ashtabula Marine Museum.
Chad Johnson '03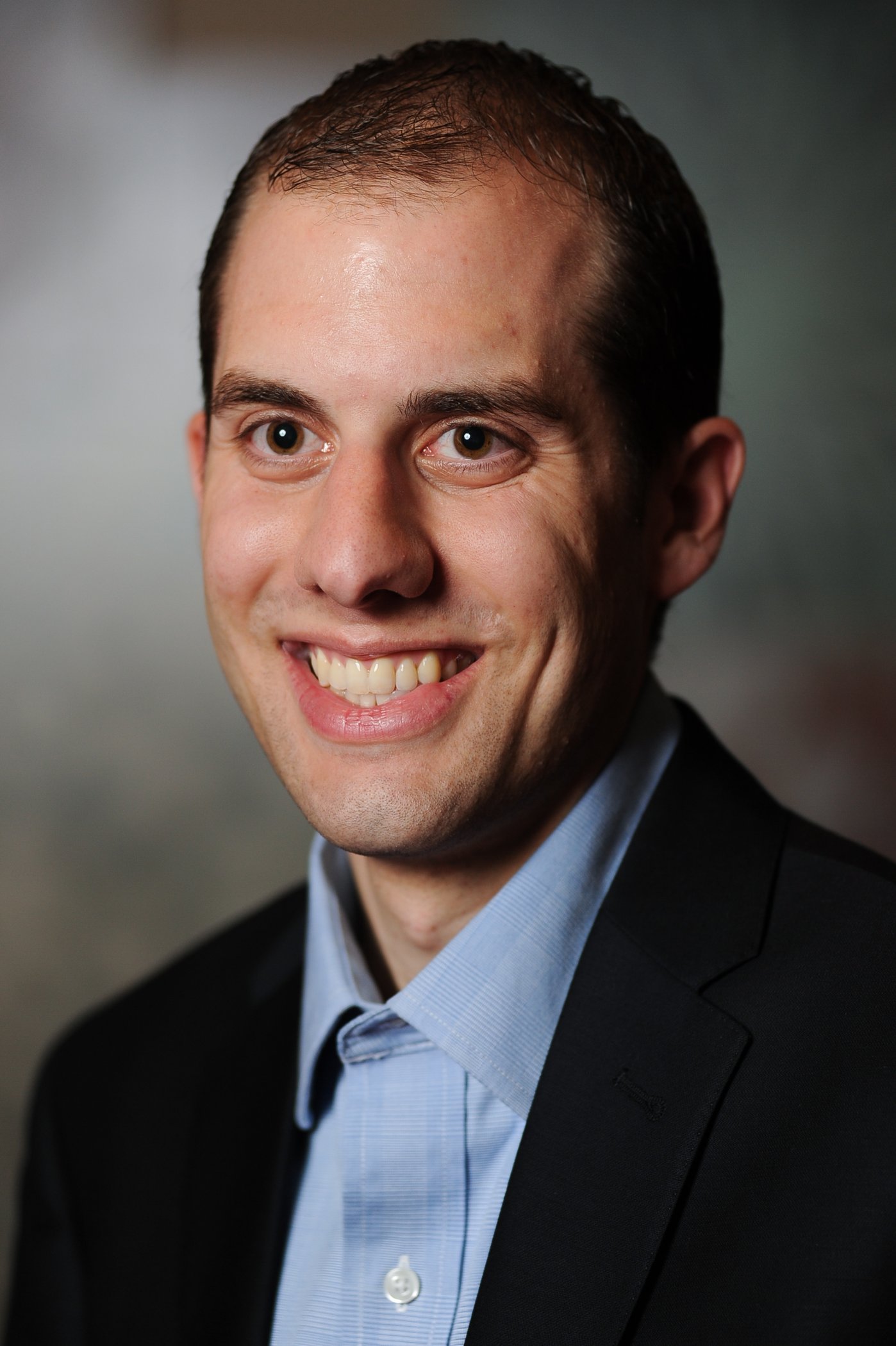 Chad Johnson is a Certified Public Accountant and is currently employed with the accounting firm of Deloitte & Touche as a Tax Manager in Cleveland. Chad is the son of Cheryl and the late Mark Johnson. He and his sister Mallory '08 attended Saints John and Paul School for both elementary and high school.
Chad graduated Summa Cum Laude from Mount Union College with a BA in Accounting and Business Administration with a concentration in Finance and from the University of Akron with an MA in Taxation. Chad is active in the United Way of Greater Cleveland and the University of Akron School of Accounting Advisory Board. He is a member of the Ohio Society of CPA's and has been a volunteer for the Accounting for Kids Day Program. Chad is a life member of the Alpha Phi Omega, national co-ed Service Fraternity and a mentor for the CollegeNow of Greater Cleveland Program. Chad is also a 3rd Degree member of the Knights of Columbus.
While at Saints John & Paul, Chad was involved in numerous service and leadership groups. A member of the National Honor Society, he was the Hugh O'Brien Youth Leadership Award recipient and the Diocese of Youngstwon Eagle of the Cross Award. A rtudent Rotarian and valedictorian for the class of 2003, Chad was the Wendy's Heisman Award Candidate and was named to Who's Who Among American High School Students. Chad played Golf, Tennis and Basketball, was a member of the Drama Club and was activie in Student Government and Youth Ministry.
Chad is a trustee of the Herald Foundation and volunteered extensively during the renovation of the school in the summer of 2012. Although currently residing in Mentor, Ohio Chad remains active in the Ashtabula community and was the recipient of the Ashtabula County Family YMCA Volunteer of the Year Award.
O. James "Jim" Lighthizer '64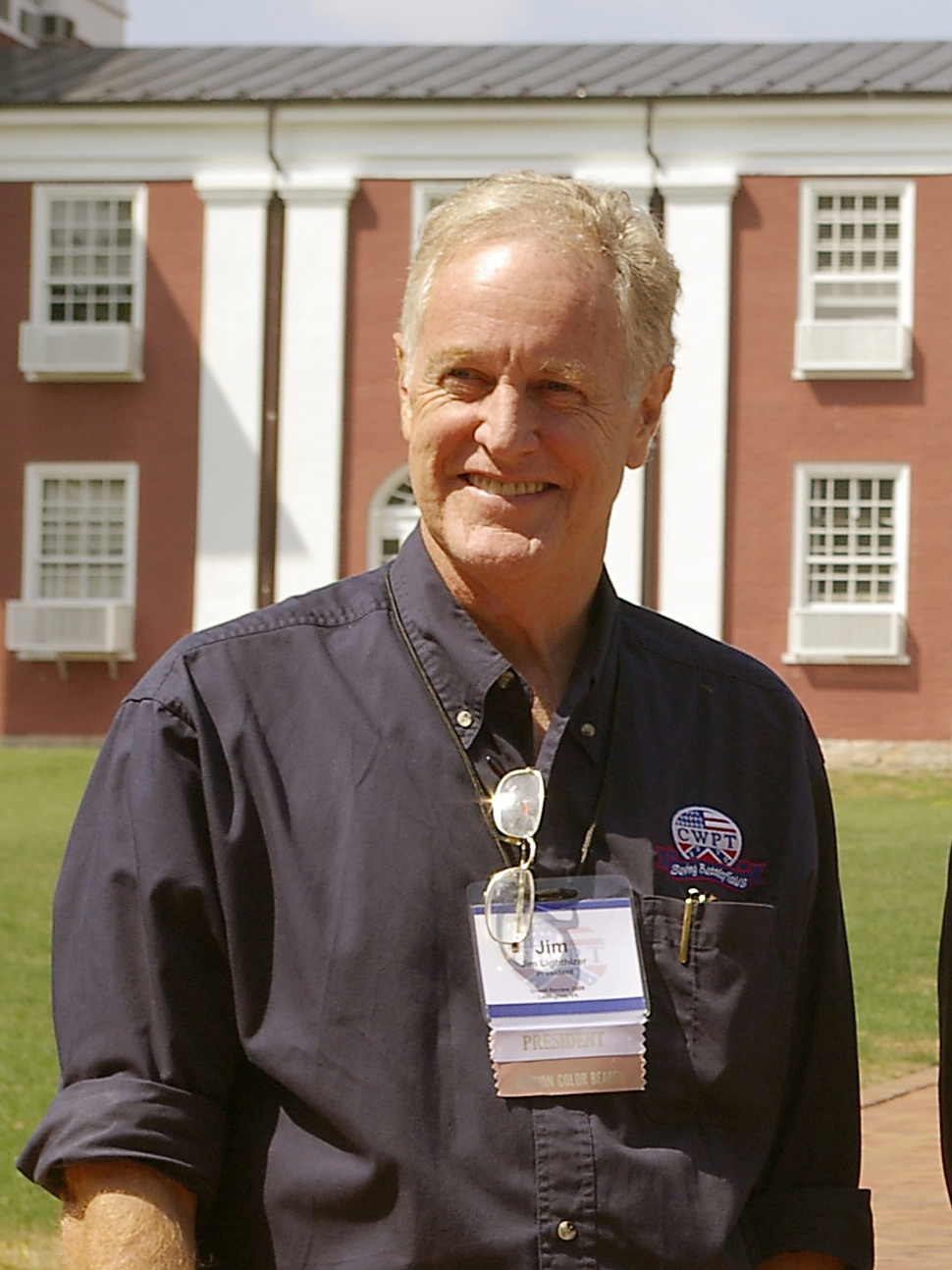 O. James Lighthizer came to Saint John School as a sophomore in 1962, having attended St. Francis Prep School in Pennsylvania his freshmen year. While Saint John, he was involved in student government, the Mission Club and athletics. Upon graduating from Saint John School in 1964, he continued his education at Dayton University, graduating in 1978 and then went on to work for IBM and earn his Juris Doctorate from Georgetown University Law Center in 1975.
Jim practiced law then began his life of public service in 1979, when he was elected to the Maryland State Legislature. In 1982, he was elected to the first of two terms as Anne Arundel County Executive. In 1991, Jim was appointed as Maryland's Secretary of Transportation. As Secretary, he was responsible for the management of Maryland's State Highway Administration, the Mass Transit Administration, the Port of Baltimore, the Maryland Commuter Railway, the Maryland Vehicle Administration and the Maryland Transit Authority.
In 1999, Jim accepted the presidency of the Civil War Preservation Trust. During his current tenure in this position, Jim created an unprecedented program that saved more than 4,5000 acres of Civil War battlefield land and is the national model for the use of Transportation Enhancement funds for battlefield preservation. Jim also led the growth of the Preservation Trust from 22,000 members to 200,000 members. In an April 2005 National Geographic article, Adam Goodheart wrote: "If the romantic and perhaps doomed cause of saving America's Civil War Battlefields can be said to have its own Robert E. Lee - a strategist who time and time again snatched victory from the jaws of defeat - he is a man named James Lighthizer. The only catch is, that in person Lighthizer seems better to resemble Ulysses S. Grant, a hard-driving, cigar-chomping politico straight off the pages of a gilded age broadsheet."
Jim's proactive leadership and deep commitment to Civil War Battlefield preservation was evident in his position as President of the Civil War Preservation trust. He led the effort to educate the public about the role these lands played in shaping the course of the nation's history.
Jim's parents, Dr. Orville James, and Michaeline Bogan Lighthizer are both deceased. Jim resides in Crofton, Maryland with his wife Gloria. Gloria and Jim have five grown children. Jim has served on numerous boards and commissions. Jim's leadership demonstrates the Herald values of spreading the light.
Helen Nassief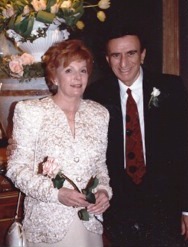 Helen Wade Nassief was born and raised in Ashtabula. She married her husband George in 1951. Not long after their marriage, George became the owner of the Nassief Auto Group. Helen and her husband, George, raised five children. The Nassief Auto Group remains a vital business in the county and remains a family owned and operated dealership with showrooms in Ashtabula and Jefferson.
Helen and George instilled in their family the concept that your name is your guarantee and the importance of giving back to the community. Since 1955 the family and the Nassief Auto family have given back to the community the United Way, Animal Protective League, the Humane Society, Catholic Charities, Red Cross, Police and Fire Departments, and most especially Saint John School.
George and Helen sacrificed to provide David '73, Samuel '74, Marybeth '75, Susan '79 and Todd '83 with a Catholic education. They were involved parents and supported the school through their efforts.
Helen would describe herself as a homemaker. And in some ways that is a perfect description. She and George made their house a home for their children and the friends of their children. She also made Saint John her home and was involved in making it succeed. As a member of the Board of Directors for the Nassief Auto Group she has been instrumental in developing the belief in giving back to the community.
Helen enjoys traveling, gardening, cooking and being with her family. Hesitant to accept her nomination, Helen, said I didn't do anything special. That attitude, her leadership through example and her life-long involvement is what makes Helen such a deserving inductee.
Renee Fedor Palagyi '68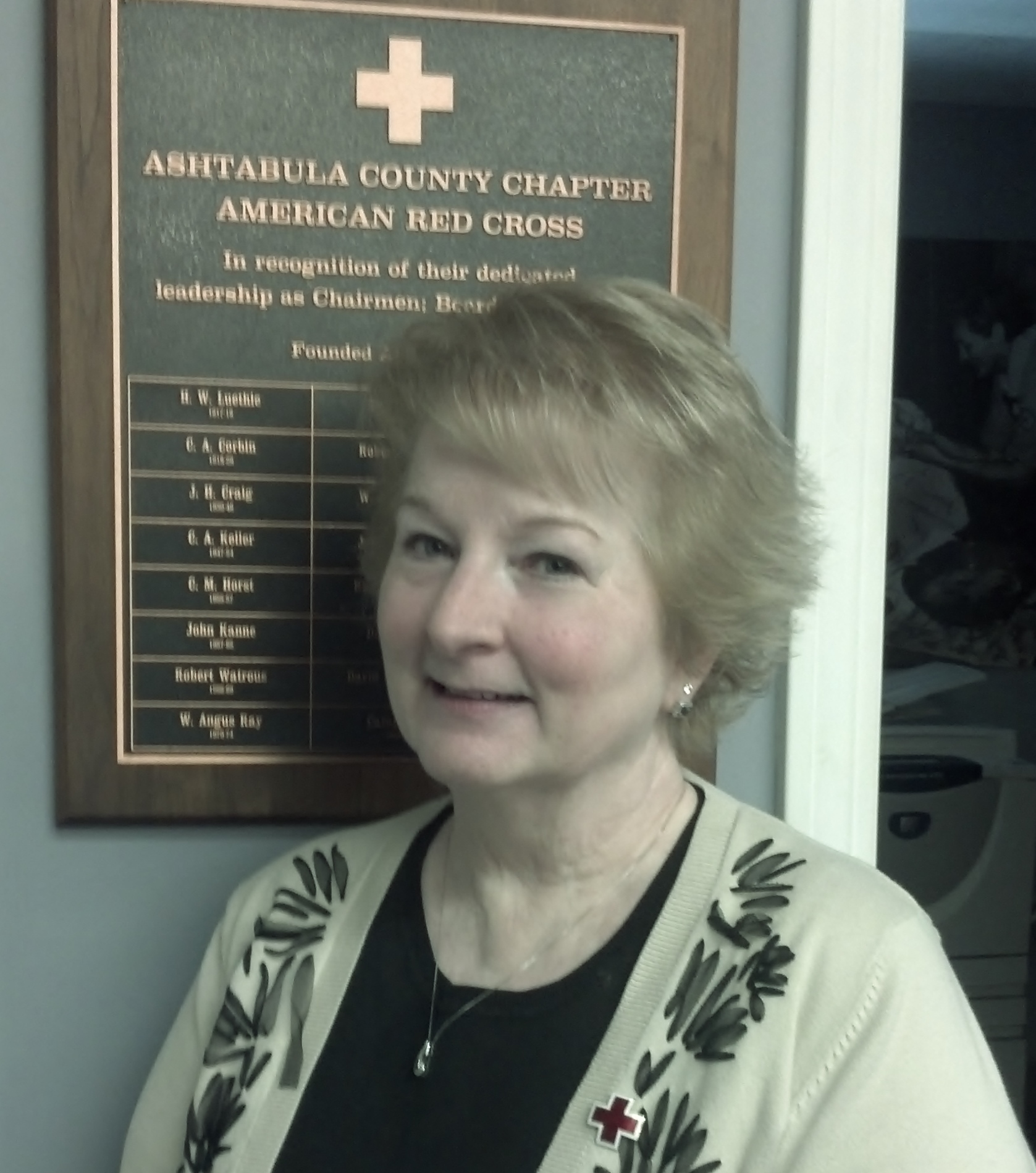 Renee Fedor Palagyi is the daughter of Charles and Betty Fedor. Renee was born and raised in Conneaut. Renee and her siblings, Chuck Fedor '66, Cathy Fedor Baker '71, Becky Fedor Herpy '81, Patty Fedor Evans '77 and Mary Fedor Ingersoll attended Saint Mary School in Conneaut and then proceeded to Saint John School. Renee married Stan Palagyi '64. Stan and Renee are the proud parents of Rick Pagyi '92, Brian Palagyi '94, Elizabeth Palagyi Berkel '97, and Amanda Palagyi Glavin '01. Renee and Stan are the proud grandparents of seven.
As a high school student, Renee was active in Choir, drama, yearbook and was a consistent member of the Honor Roll. After graduation, Renee graduated from Saint Elizabeth Hospital School of Nursing. As a nurse, Renee has had a wide variety of nursing experiences including surgery, emergency room school, camps, hospice, nursing home, and home health care. Her employers have included Brown Memorial Hospital, Conneaut Health Center and Hospice. Renee has also been the Administrator for the Ashtabula County Chapter of the American Red Cross, and she is currently the Executive Director for this organization. Through this position Renee was privileged to serve as Red Cross nursing manager during the deadly Alabama tornadoes of 2011.
In addition to her professional nursing career, Renee has been active with the Kingsville Area Little League, Catholic Charities, Ashtabula Career Tech Health Advisory Team and the local emergency planning committee.
Renee has been an active member of the Saint John community. Active in various campaigns to keep the school sustainable, Renee was also a member of the Board and served as Board president from 1993-95. Renee's strong belief in Catholic education also led her to serve on the Diocesan Board of Education for Youngstown, and she served as chair of that committee from 1985-1988.
Renee has set the example for volunteering her time, talent and treasure from room mother, chaperone and little league when her children were small to boards and committees as her children became more independent