Dr. Thomas DiSalvatore '86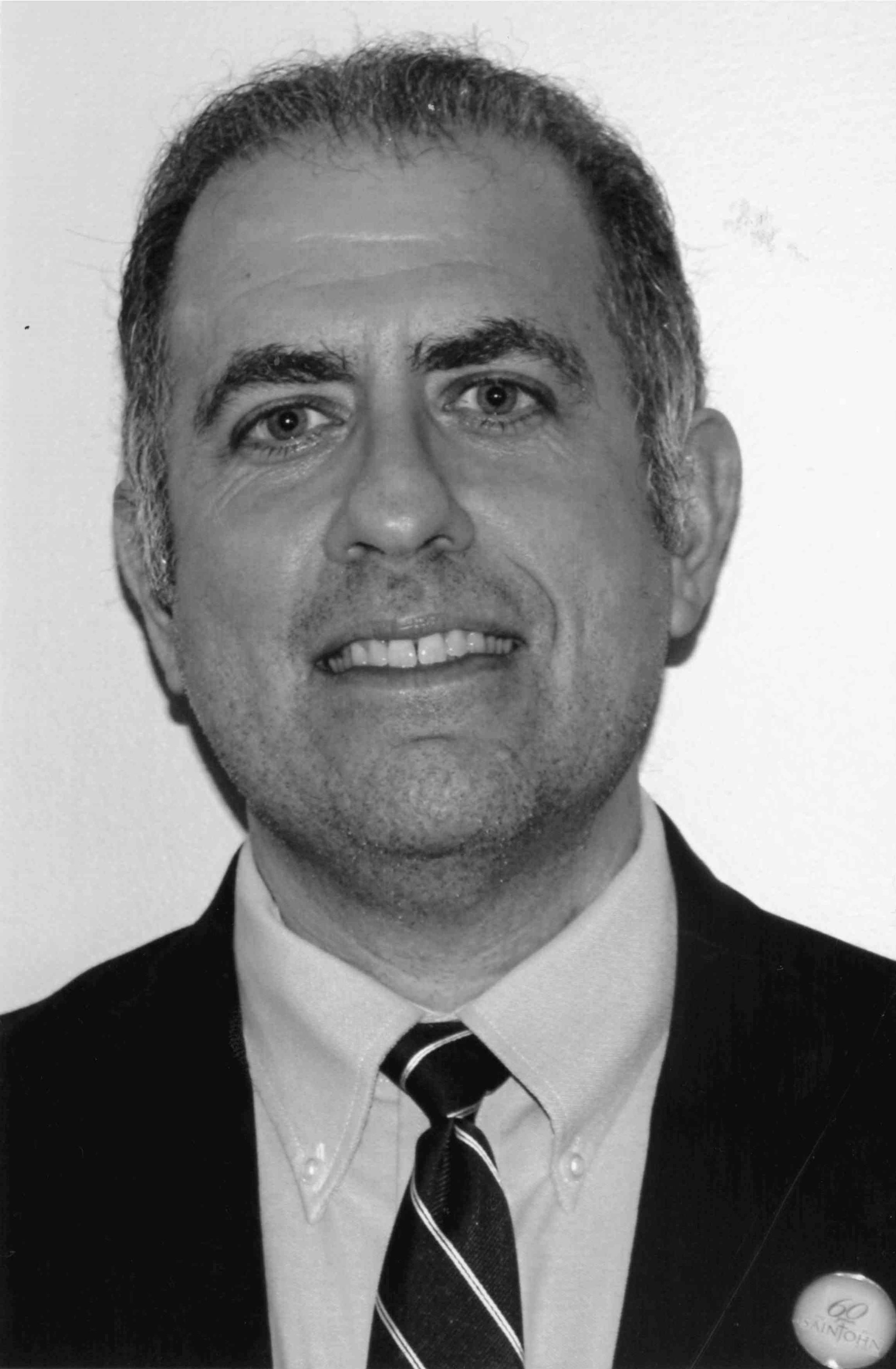 Dr. Thomas DiSalvatore, a 1986 graduate of Saint John, is a board-certified chiropractor and owner and director of DiSalvatore Chiropractic in Ashtabula. As a chiropractor, Tom spends time with patients helping to adjust spines and align their skelemuscular system. Tom goes beyond that to be a healer, an advocate and most importantly a person who listens to his patients and helps them lead healthier lives.
While a student at Saint John, Tom was involved in Student Government, Model United Nations, Yearbook and Industrial Arts Club. He also played varsity basketball and track. Tom attended John Carroll University where he met his wife, Sandi Sabol DiSalvatore. Graduating with a degree in biology in 1990, he attended chiropractic school at the National College of Chiropractic (now National University of Health Science) and graduated with a Doctor of Chiropractic degree in 1993.
Tom established his office in Ashtabula in 1995. That same year he married Sandi and together they have four children. Jessica is a 2016 graduate of Saint John School and is a junior at John Carroll University; Madeleine is a 2018 graduate of Saint John and is a freshman at Walsh University, David is a member of the Saint John Class of 2021 and Grace is a member of the Class of 2024.
Tom continues to be involved at Saint John both as an alumnus and as a parent of alumni and current students. His family has long and faithful ties to the school as his aunt, Joanne Styles, was one of the first lay teachers at Saint John. He has volunteered with the Intramural programs, numerous fundraisers and currently serves on the Saint John Board. Tom and his family have been active members of the Our Lady of Peace/Saint Joseph Parish. Tom is also involved in many local activities including the Ashtabula County Concerts of Prayer Board. Tom is the son of the late Albert and Mary Ann DiSalvatore and the brother of Mary Beth DiSalvatore Brailer '84.
Todd Nassief '83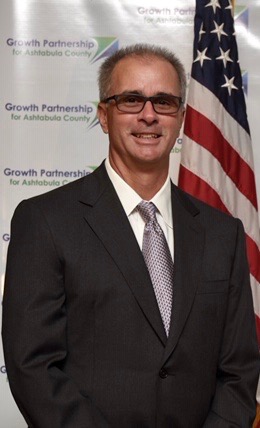 Passion, energy, enthusiasm, motivation ~ all qualities needed to be a leader in business, in society, in coaching and in life. Todd Nassief possesses these qualities and it has led to his success as an entrepreneur and as a tennis coach.
Todd is a 1983 graduate of Saint John. He is the son of George (deceased) and Helen Nassief. He is the brother of David Nassief '73, Sam Nassief '74, Marybeth Nassief '75 and Susan Nassief Angard '76.
While at Saint John, Todd was an outstanding athlete playing varsity tennis for four years and varsity golf for three years. After graduating from Saint John, Todd graduated from Elon University in North Carolina where he excelled on the tennis courts and in the classroom.
Todd is the current owner of Nassief Honda, a family owned and operated business that opened in 1955. Following in his father's footsteps, Todd's business motto is "The Name is Your Guarante". The dealership moved to its new location in 2017 and has been the recipient of The Honda Customer Service Award, and the Honda Environmental Leadership Award for reducing its environmental impact. The dealership has also been the recipient of the Ashtabula Chamber of Commerce President's Award.
As great as Todd's passion for taking care of his customers, so is his passion for tennis. He has served as tennis coach at Saint John since 2012 and has developed the program to the level that Saint John has won the County Championship on both the boys and girls varsity level numerous times. Todd has also been chosen as the County coach of the year multiple times in his coaching career.
Todd is a member of the United States Professional Tennis Association Elite Professionals and is a board member of the North East Ohio Tennis Association, where he was recognized at the Herb Nold Volunteer of the Year in 2016. Todd has also established numerous coaching and tennis clinics for players all throughout Ashtabula County and is noted for the level of play he has fostered by establishing the Ashtabula Tennis Ladder program.
Theresa Berrier
Theresa Berrier Pope '76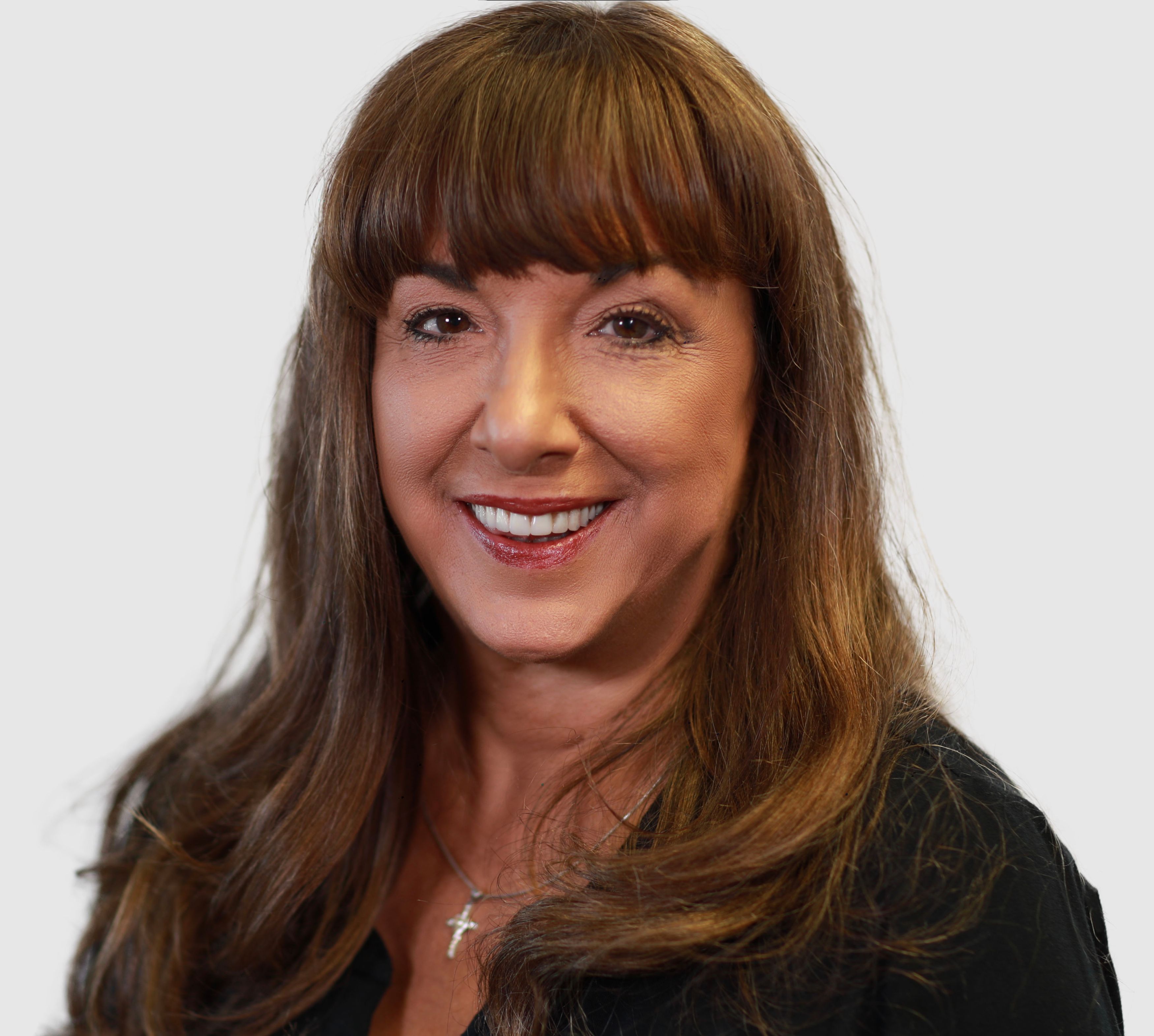 A 1976 graduate of Saint John, Theresa earned her Bachelor of Arts degree in Communications from Youngstown State University. Shortly after her graduation she received her Ohio real estate license in 1985 and her real estate broker's license in 1991. She has been an active real estate agent and has served in many leadership positions in the Ashtabula area real estate profession, including serving as Board President of the Ashtabula County Board of Realtors in 1990 and Board President of the Lake and Geauga Association of Realtors in 2005. In the course of her years as a Real Estate agent she has worked for Century 21, Re/Max and currently works with Asa Cox Homes.
Teresa is married to Marc Pope and they are the proud parents of Brittany, a 2006 graduate of Saint John and Alex a 2018 graduate of Saint John. Their granddaughter, Brooklyn will graduate from Saint John in 2031! Theresa also has three brothers who are Saint John alumni, Dennis '67, Lyle '73 and Chris '77.
While at Saint Jon Theresa was a member of National Honor Society, Yearbook, the newspaper staff, and the Radio Club. In the family tradition, Theresa also demonstrated her leadership not only in the classroom but also in athletics, especially basketball, volleyball and softball. Theresa also was a cheerleader during her high school days.
As a real estate agent, Theresa helps people find their dream house. What she really wants is to help people establish a home for their family. For Theresa, Saint John is that family home. She has continued to be a cheerleader for Saint John as a volunteer, a benefactor and served on the Saint John Board for nine years, including the position of secretary. In her role as real estate agent Theresa has helped many people find their home in the Ashtabula area and she continues to be an advocate for the entire county.
The Simon Family : Raymond '68, Carolyn Simon Moore '69, Paul '73 and Charmley Simon Bond '77
When the decision to open Saint John School in 1953 was made and the former public school building was acquired there was much work to be done in order to get the building ready for the first day of school. One of the volunteers working diligently was Louis Simon. After working during the day he joined other volunteers in painting and fixing up the school. His children were not yet old enough to attend the school but Lou and his wife, Madeline Simon, wanted this for the future education of their children. This set the tone for the lifetime dedication to Catholic education and to Saint John School. Ray, Carolyn, Paul and Charmley all attended and graduated from Saint John. From 1953 to the present the Simon family has been involved at Saint John.
Ray '68 has a Master's Degree from Pepperdine University and is a retired Captain in the United States Marine Corp, having served in the Vietnam War. After his military service he became the owner of a scuba diving retail business in California where he also was an instructor. Ray recently retired and moved to Idaho where he enjoys hunting and fishing and continues scuba diving as a hobby. Ray has two children, Rachel Simon Young and Louis P. Simon. He still considers Ashtabula "home".
Carolyn Simon Moore graduated in 1969 where she was one of the organists for daily Mass at Saint John. She also played piano for choir, was a member of Drama Club and was able to go on a six week trip to Europe to study French the summer of her junior year. She attended Kent State to become an elementary school teacher. Carolyn was a Title 1 Reading teacher for Ashtabula Area City Schools certified in both Special Ed and Elementary Education. Carolyn has four children: PJ (Paul) Moore '96, Christopher Moore, Michael Moore '01 and Meghan Moore Welch '04. She also has two grandsons, Jakob and Jackson Welch.
Paul Simon graduated from Saint John in 1973. While in school Paul was active in marching, concert and pep band, football, track and was the yearbook photographer. He served his country in the United States Marine Corp, going on to graduate with a BS and a Master's Degree in education from Kent State University, additionally earning a Technology Certification from the University of Findley. He taught in the Ashtabula and Buckeye school systems for many years and was named National Teacher of the Year in 2001. In addition to his career as a teacher, Paul was the owner of PJ Photography for 15 years. Paul's son, Eric Simon, graduated from Saint John in 2009. While Eric was in school Paul was the unofficial sports photographer, volunteering his time and talent.
Charmley Simon Bond was active in band and Drama Club before graduating from Saint John in 1977. Charmley also gave of herself through her work in education at Rochester Community School in Rochester, Michigan. Additionally, she was president of SVDS in Rochester Hills. Charmley is retired now and lives with her husband, Richard, in Naples, Florida. Charmley has two children, Dan O'Reilly and Caitlyn O'Reilly.
While enrolled at Saint John all of the Simon family members were active in sports, in drama, played the organ, joined clubs, and service organizations. Education, the sense of family, faith, and giving to others were values instilled them at a young age. Although Ray and Charmley live outside the area, they still call Ashtabula home. Paul and Carolyn can be seen at many Saint John functions and also volunteer for the school. Paul can also be seen taking pictures at First Communions and Pre-School graduations. The Simon family continues to support Saint John through a scholarship established in 2002 in memory of their parents, Louis and Madeline Simon. Each year a number of students are able to receive financial assistance because of the Simon family. They know this is what their parents would want them to do. They are paying it forward. A family legacy does not happen just because parents set the example. It happens because the next generation takes up the baton and continues to run the race.