Mr. Jim Carney '92

Jim Carney is the son of the late Jim Carney and A. Carol Lignetta Carney. Born and raised in the city of Ashtabula, Jim learned early on the value of hard work and service to others. With his parents and family as role models, he emulated the values instilled by example by those around him. He graduated from Saint John High School in 1992 and, while attending Kent State University, also began working with his dad in the plumbing business, becoming a licensed Master plumber in the State of Ohio, enjoying working with his hands and providing professional, reliable service to clients and customers.
Jim joins his mother in the Saint John Hall of Fame. Carol Carney was a long time food manager in the cafeteria. Jim's dad contributed behind the scenes and whenever there was a plumbing issue at Mount Carmel school or Saint John, Jim senior was called upon. Jim III carries on the family legacy. He is the current president of Ashtabula County Roto Rooter, the oldest independent franchise of Roto Rooter. Jim is more than an independent business owner and master plumber. He is a man of service. A member of the Knights of Columbus and a longtime volunteer at the Our Lady of Peace/Mount Carmel Festival, Jim is quiet about giving back to others. In the middle of the night when the basement of our current building flooded, the call went out to Jim Carney. Jim comes whenever and wherever he is needed. When a plumbing project is a need, Jim is there. He also quietly supports all of the alumni and school activities, with Roto Rooter often being one of the sponsors.
Jim is married to Molly Carney and is the proud father of Caitlyn Carney, the next generation of the Herald family as a member of the third grade class of 2026. Jim's sister is Michele Carney Detore '95; his brother-in-law, Dr. Nick Detore, '99. Jim and his mother are the first Mother-Son Hall of Fame members. Jim learned early what it meant to be a Herald of truth and light. He is a Herald now and always.

Mrs. Beth Washut D'Arcy '83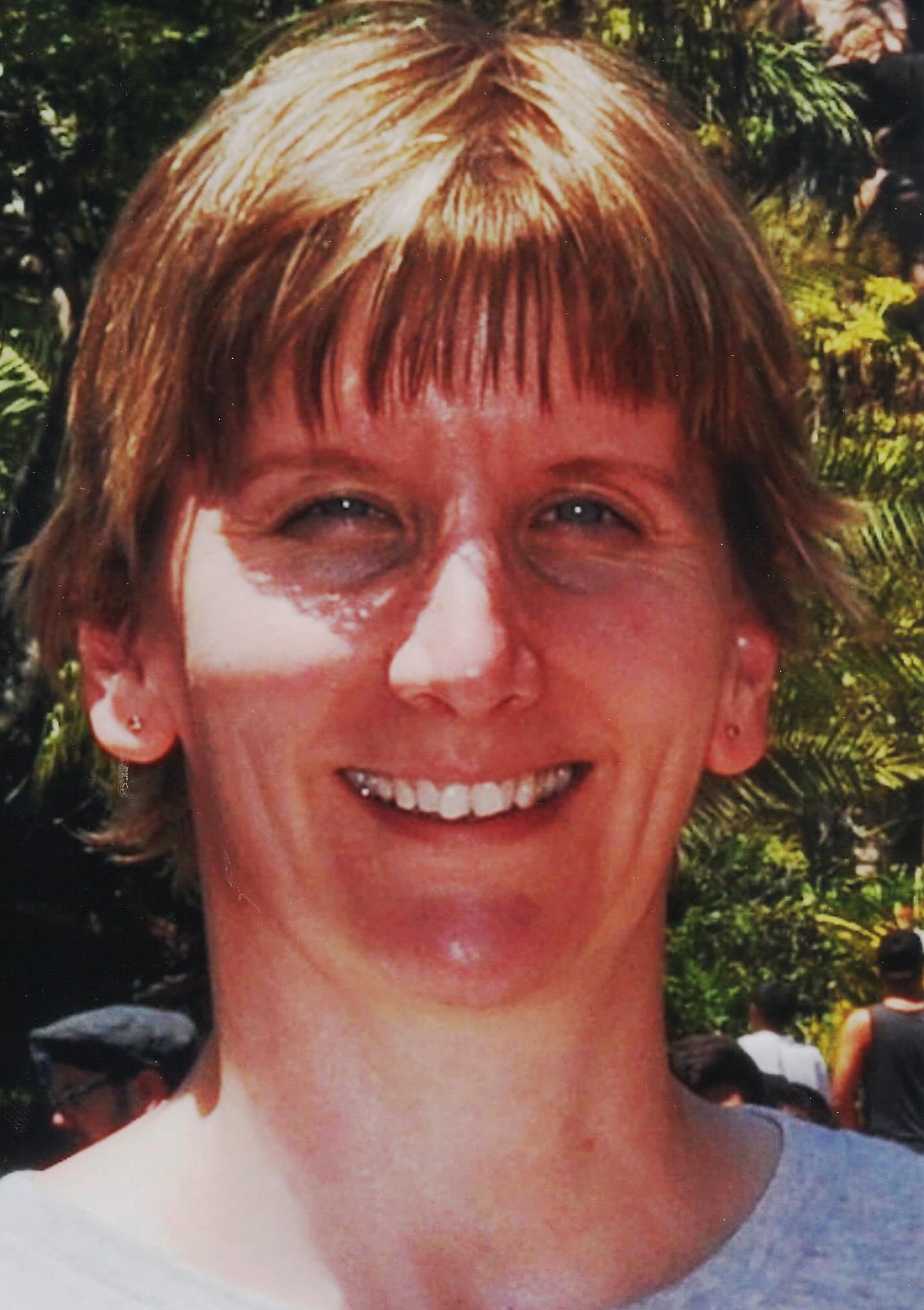 Beth Washut D'Arcy is a graduate of Saint John, where she was the Salutatorian for the Class of 1983. While at Saint John, Beth was an elite swimmer and her name is well known at the Ashtabula YMCA pool for her many records. As a member of the Saint John High School swim team, she collected three state championships. During her senior year in 1983, she set a state record for the 100-yard freestyle with a time of 49.97 seconds. It was a record that was not broken until 2014. From there she swam collegiately at Stanford University and also has a spot on the 1982 U.S. National swim team on her resume. Some claim she is the best athlete to ever graduate from Saint John.
At Stanford, Beth earned her BA in Economics. Beth has worked in the banking industry both at Society Bank and Key Bank. After working in taxes, Beth and her husband, Matt, currently own
Hupp Tax Service in Willowick, Ohio. She actually enjoys doing taxes! Beth is a Certified Public Accountant and a member of Ohio Society of CPA's and the National Association of Accountants.
Beth still swims and recently took up competitive swimming again. She participated in the U.S. Masters Swim meet held at The Spire Institute in the summer of 2015. D'Arcy competed in five events, picking up a second place finish in the 50-meter backstroke in the 50-54 age group and won the 100 m race and became the national champ in her age group.
Beth and her husband live in Euclid, Ohio and are the parents of two children. Jane is a junior at Euclid High School and Mike is studying computer science at Cleveland State University.
Mr. Gerry Giangola '77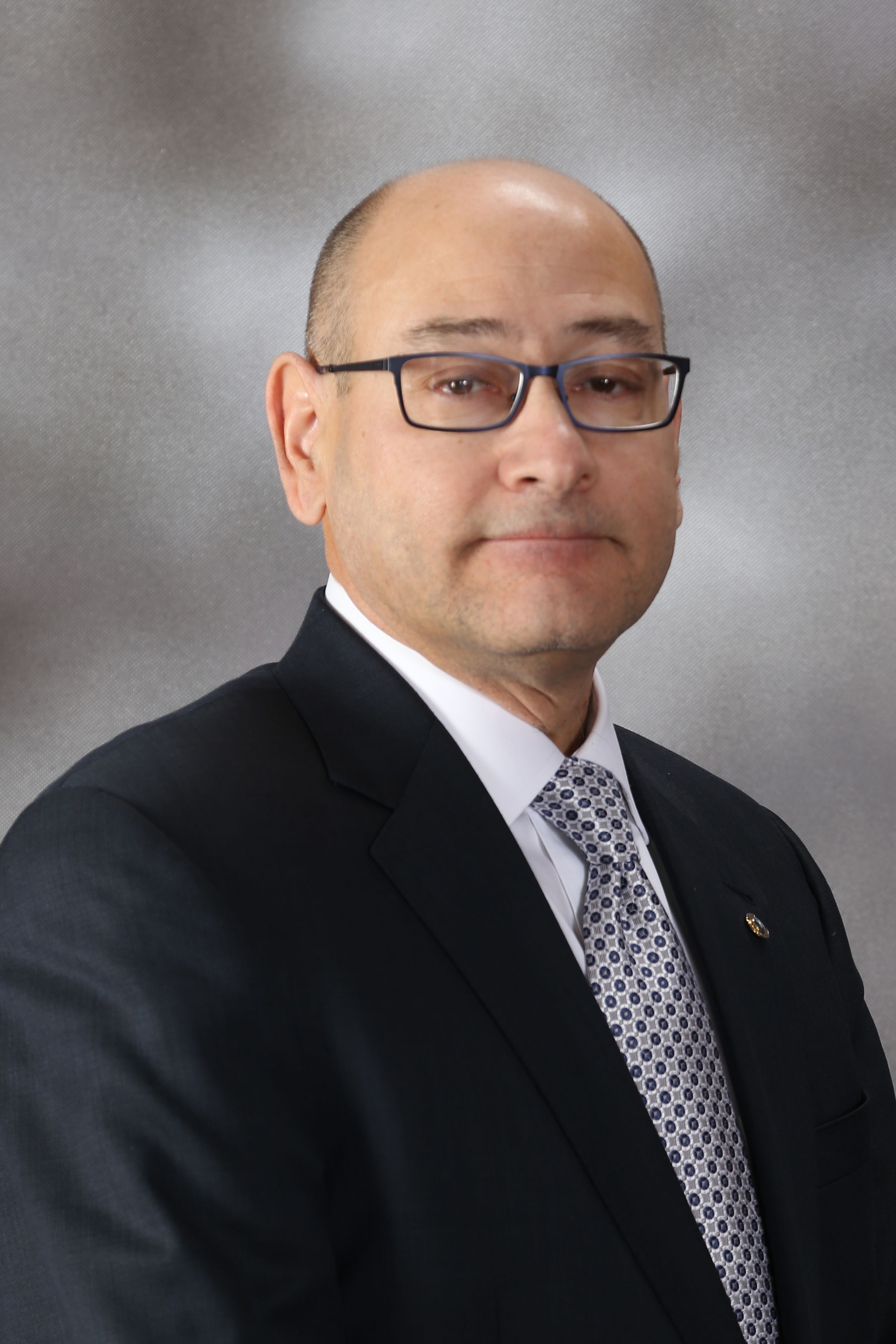 Gerry Giangola '77 is the son of Isabel Varckette Giangola and the late Donald Sr. Giangola. While at Saint John, Gerry was a member of the track and football team, President of the Radio Club and a member of the Honor Roll. What was an omen for the future was that he also was the student chair of the Lucky 13 raffle his senior year. Gerry would follow that pattern when he took over as Bingo chairperson in 2008 and served in that dedicated role for five years.
After graduation from Saint John, Gerry attended Kent State University. He has an Associate Degree in Banking and Finance from Kent and a Bachelor of Science in Business Administration from Ohio State. Gerry currently is a Financial Adviser for Giangola Insurance Agency, Inc. Gerry is certified as a Chartered Financial Consultant with the American College and as a Chartered Life Underwriter. Gerry is a member of the Ashtabula chapter of Insurance and Financial Advisors and has served as president of the group. Gerry is also a past Treasurer and Board member of the Cleveland Society of Financial Advisors.
Gerry is a lifelong resident of Ashtabula. He has worked in the Insurance Business for 38 years with his parents, Donald and Isabel, and his brothers, Don and Joe '80.
Gerry is not one to sit on the sidelines and let others do the work. He served as the chairperson of the Our Lady of Mount Carmel Parish Festival for ten years from 1989-1998. He is the president of the Kiwanis Club of Ashtabula and serves as the Lt. Governor. In that role, he is the Kiwanis advisor for the Saint John Key Club. Gerry believes his most important role at Saint John has been as an intramural basketball coach.
Gerry and his wife, Norajean, are the parents of Jennifer and Nicole, Saint John & Paul Class of 2012. Gerry believes in giving back to others and this is the motivation for his involvement with his family, church and community.
Mr. Todd Nagy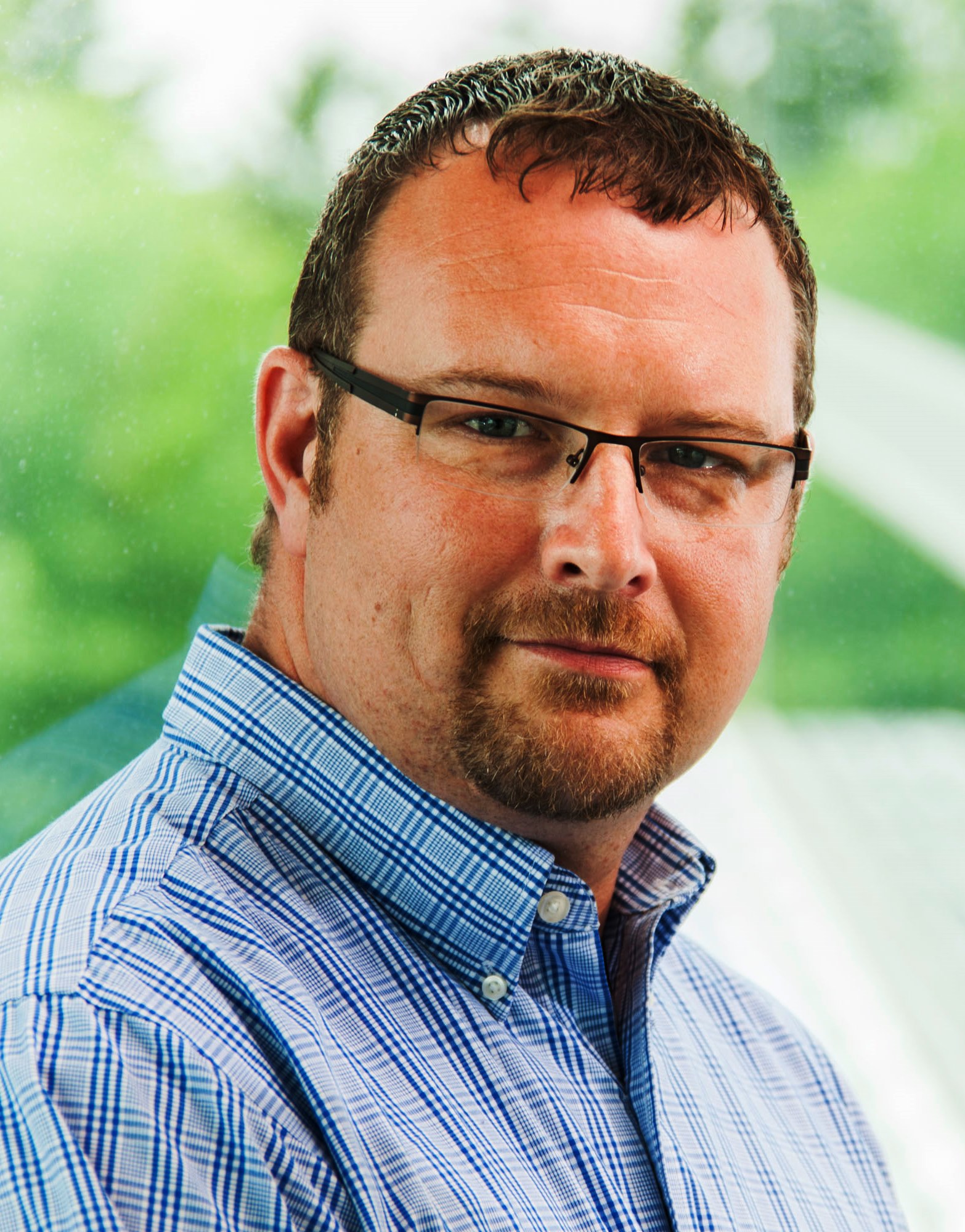 Todd C. Nagy is a registered architect with 20 years of experience in the fields of commercial, retail, educational, industrial and residential design and construction. Todd's has spent the last 18 years of his professional career working for Herschman Architects in Cleveland, Ohio as a Project Architect. During his time with Herschman, Todd was the project architect for several large national retailers such as HH Gregg, OfficeMax, Z-Gallerie and Dick's Sporting Goods. At the local level, Todd has designed and project managed numerous projects throughout the county. Some of the projects include The Lakehouse Inn & Winery – Spa & Conference Center, Lou's Billow Beach and Saint John School's cafeteria addition and the new gymnasium and educational facility.
Todd grew up in Vermilion, Ohio and graduated from Vermilion High School in 1989. Todd attended the University of Toledo and graduated in 1994 with an Associate Degree of Architectural Technology. After graduation, he went on to finish his architectural education at Kent State University, graduating with a Bachelor's of Science in 1997 and a Bachelor's of Architecture in 1998. In 1997 he married his wife, Wendy Guarracino, a Saint John alum from the class of '90. Todd has been an Ashtabula County resident for 18 years. Todd's other local affiliations include the Saint John School Board of Directors, Ashtabula Elk's Club #208 and Our Lady of Peace Parish.
In January 2016, Todd started a new chapter in his professional career when he became the new Chief Building Official for the Ashtabula County Building Department. Todd's department oversees the planning, review, permitting and inspection services of all commercial and residential projects in the county.
Todd not only designed the new Saint John new addition, he personally and painstakingly oversaw its completion down to the last detail. Everything big and small, from overseeing and facilitating the construction to ordering fixtures to sweeping floors if need be, Todd took the project to heart.
Todd and Wendy reside in Ashtabula and have a 12 year old daughter, Lily, who is a sixth grade student at Saint John.
Mr. Ron Raymond (RIP)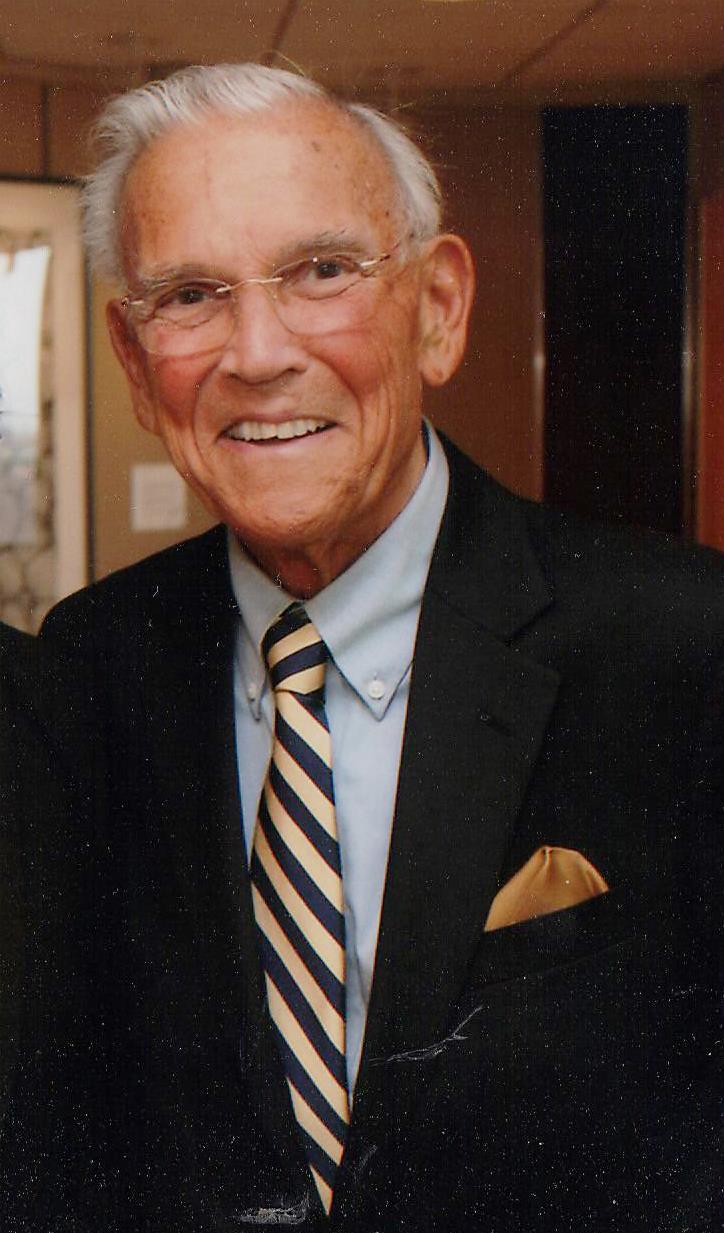 Ron Raymond was a businessman, an engineer and an entrepreneur who was guided by a strong desire to create, design, and develop products for his companies, most recently products for the rail industry. He had two patents credited to him and other applications pending. In addition to work on the rail industry, he was also known for his work with polymers.
Born in Texas in 1935, Ron's mind and heart were as large as his home state. He was a self-made man and an example of someone who lived the American dream to its fullest. His greatest enjoyment was helping others achieve their own dreams in business and in life. He was a mentor to so many others.
Ron was also a philanthropist with a very generous heart. Toward the end of his life, Ron focused on the education of children, giving generously to areas and concerns that would promote a wonderful learning environment. Ron came to Saint John School the summer we were moving to Depot Road. He was delighted to see so many people of all ages and backgrounds working together to make a difference. He quietly offered advice on several structural construction issues that were being decided and soon became an honorary Herald.
When Urban Meyer '82 hosted a fundraising dinner for Saint John in June 2011, Ron decided the school community needed a challenge, a jump start on bigger, bolder plans. He stood up at the dinner and pledged a $500,000 donation for the new athletic facility. "I don't have a direct connection to Ashtabula or to Saint John, but I believe in what I see happening. I want to challenge the alumni and community to join me in making the vision come true." He also joined Sister Maureen on one of the first Herald on the Road trips, visiting Chicago and sharing with guest his enthusiasm about what was taking place in Ashtabula. For so many reasons, it was such an honor to have Ron present when the floor of the new gym was being installed. This was just a few months before his death in June 2015.
Beloved husband of Paula (nee Maxwell); loving father of Roxanne Raymond Cowan, the late Robin Raymond, Russell Raymond, Richard Raymond, Ronda Raymond, Tiffany Raymond, Celine Raymond and Cecilia Raymond; precious grandfather of Alec, Emilie, Noah, Ren and Kyle. Ron will be forever remembered for his big heart, mind and dreams.
Mrs. Roberta Thornton
T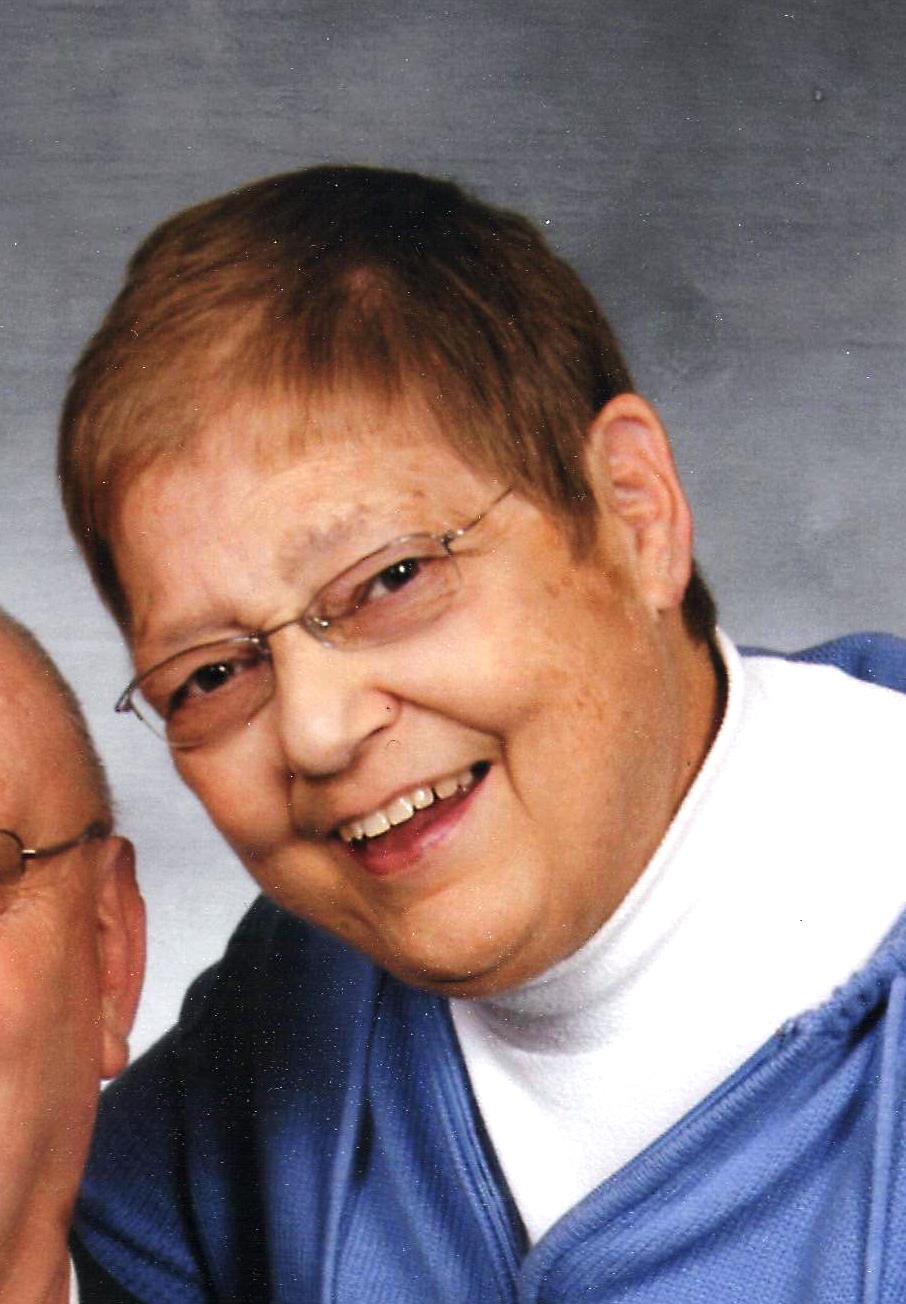 Roberta Thornton was a lifelong Ashtabula resident, born in 1945 to Francis and Ann Johnson. Roberta attended Ashtabula schools and graduated from Ashtabula High School in 1963. Roberta went on to Kent State and then Youngstown State to earn a B.S. in Education.
Roberta began her teaching career at Mount Carmel Elementary School teaching middle and junior high students specializing in Language Arts. Roberta's service to the Youngstown Diocese included years at Mother of Sorrows Middle School and Saints John & Paul High School where she taught Speech and Theology. Roberta retried in 2010 after 43 years of ministry in Catholic Education.
Roberta married Tom Thornton in 1972 and spent the next two years in Germany as Tom served in the military. Upon returning to the United States, the family grew with the addition of their two sons, Mark and Matthew, both Saint John alums. At the time of her death, Roberta was grandmother to five - Addison, Delaney, Langdon, Adeline, Anna, and another grandson due.
Roberta enjoyed reading and learning not only in the classroom, but in the wider classroom of life. Traveling made the world come alive, and she enjoyed trips to Europe, cruising the Mediterranean, as well as trips to Florida, New York, and Maryland to visit family.
Roberta's interest in her students didn't end at graduation. Social media as well as personal contacts helped her keep track of alumni. Roberta was a lifelong supporter of the Heralds, especially the Herald volleyball team. She could often be seen at the ticket table welcoming alumni and parents. Roberta's volunteer service continued as she experienced health problems in 2015.
Roberta's death in November 2015 left a hole in the hearts of her students and their families who were touched by her as a teacher and a friend.